Negative sentiment towards the economic outlook for the UK over the next 18 to 24 months amongst the UK investment community has increased sharply from 49% in 2018 to 67% in 2019, according to the annual Investment 360 Index by CIL, a management consultancy. The Index is based on research amongst private equity investors, business management teams, corporate debt providers and business advisors in the UK and has been running for three years.
The Index also shows that dissatisfaction with Government has leapt from 50% last year, to 68% currently. Just 5% of those polled felt that the Government is doing a good job.  However, when it comes to the performance of the Bank of England, sentiment is the most positive yet at 60%, thanks to a steady hand on the tiller against the backdrop of political and economic uncertainty.
In terms of the long-term economic outlook, sentiment remains firmly in positive territory for 56% of investors, a slight decline of 4% compared to last year, thanks to the UK's strong, attractive fundamentals.
The majority (79%) of investors felt that monetary policy should stay the same, suggesting that there's no appetite for a rate change and a clear consensus to do nothing.  The Index also revealed that for some investors (45%) credit markets are still too loose.  However, for a further 46% the view is that they are just right, suggesting that markets are moving to a balance.
Commenting on the findings, Giles Johnson, managing partner at CIL, said: "The uncertainty caused by Brexit is weighing heavily on investors in the short-term.  There are a range of unknowns affecting the global economies, such as trade wars.  However, thanks to sound monetary policy from the Bank of England and strong fundamentals, Brexit aside, the long-term outlook remains positive."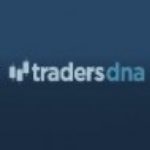 tradersdna is a new digital source for retail and institutional Forex traders, industry leaders and capital market players offering useful resources, research, the latest breaking information, news, Forex PR, and receive an in-depth analysis of latest events.