Broksh, NFT artist and creator of the acclaimed SOLO collection, about his success and the secondary market for NFT work.
SOLO is represented in three of the world's biggest galleries and for each one an exclusive drop is created. My pieces are bought from all over the world, from art collectors to international celebrities such as Floyd Mayweather.
Within SOLO there are three different ranges.
SOLO is premium art for 3D enthusiasts.
The subjects vary widely, from Burlesque to lost deep space.
On the secondary market, this line has proven to be the best. It has a good return on investment and you are sure to sell it for more. Almost every art has 10 copies, except for a very rare art.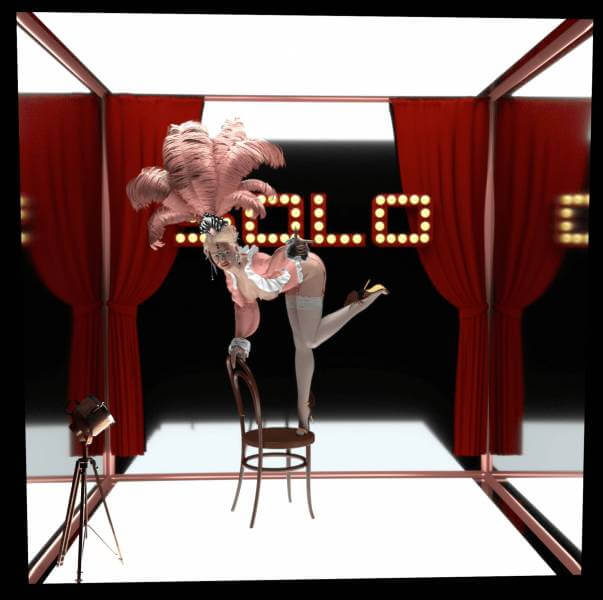 SOLO CULT – This is an avatar project but with a different approach. The avatar project almost always depicts faces, but I decided to move away from this concept. The line is called CULT and it depicts women's legs, in different clothes, in different positions. It's a new trend for my collection and it's only recently launched, but there are already two collectors who have got them into their collection.
The only thing we have in common with the avatar projects is the number of copies. Each CULT is presented as a single copy.
SOLO PICTURE is the most expensive range of NFT paintings.
There is always a girl in every such picture, but this is the only thing that ties all the works in this direction together.
They are one-of-a-kind and in large format, if desired a collector may contact me and, for a surcharge, receive a physical copy of the artwork to be hung in one's home.
The subject matter is always different and unique.
Now that PFP/ Avatar designs are in vogue, SOLO is still as popular as ever, since it is able to satisfy all tastes and also carries a lot of weight on the secondary market.
SOLO is not only beautiful art, but also an investment in the future.
3D art is a classic that will never go out of fashion.
https://opensea.io/collection/solo-collection