Online Forex trading platform providers and brokers MahiFX have announced that they are to introduce leading algorithm trading platform Metatrader 4 alongside their proprietary offerings. This will enable traders to access the same low spreads and instant execution that is available with their own platforms from within the popular third-party platform.
Integration betweeen MT4 and MahiFX's pricing and execution engine is made possible via MahiFX's custom-built bridge. This provides MahiFX with access to programmable automated trading facilities for the first time, as well as a range of advanced analysis and order placement tools.
Why MT4?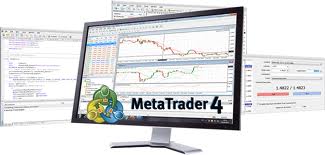 The main advantage of using MT4, over other platforms, is the ability to make use of a huge library of third-party scripts, custom indicators, and Expert Advisors (EAs) written in the popular MQL4 programming language. Unlike the universal languages used by other algo trading platforms such as C++ and Python, MQL4 has been designed with the express purpose of making it easy for traders to write their own automated trading robots and indicators, as well as adapting and calibrating existing scripts to their own specific requirements.
It is a platform that is widely used by traders the world over, and is available in 30 different languages. Because of its widespread compatibility with different brokers, it is a popular choice for those that do not want to have to learn a new platform every time they switch brokers. For this reason, it is widely used even by traders that do not make use of its more advanced features.
MahiFX – A New Challenger in the Forex Arena
MahiFX is a relatively new entrant onto the Forex scene, started by David Cooney, former global co-head of currency options and e-FX trading at Barclays Capital and Susan Cooney, former head of e-FX Institutional Sales in Europe for Barclays Capital. Headquartered in New Zealand, with offices in London, they recently won the Best Trading System award at the FSTech Awards, which recognises innovation and excellence in the UK financial technology industry.
"At MahiFX our dual commitment is to our technologies and our clients. Having actively sought and listened to client feedback, we recognise that a significant proportion of the forex trading community has a distinct preference for automated trading systems and MetaTrader 4 is a preferred platform that they are comfortable trading on," said David Cooney, MahiFX CEO and former global co-head of currency options and e-FX trading at Barclays Capital.
"But whilst those traders enjoy MT4's trading capabilities they also want to benefit from the consistently tight rates and trading technology that MahiFX is renowned for. By custom-building our own bridge instead of relying on third party technology we remain true to our ethos of providing superior technology, whether for accessing MT4 or trading on MahiFX's proprietary platform."
As with their proprietary platforms, MahiFX clients can open demo or fully functional live trading accounts on MT4. The spreads are identical across all the platforms, with up to 100:1 leverage on major currency pairs, a recent increase from 50:1. The recent trend towards mobile trading via smartphones has also been accommodated with the newly-launched MahiFX+MT4 via Mobile Forex Trading Apps for iPhone, iPad and Android based devices.