By Benjamin Matthews, Investment Manager at Heartwood Investment Management, the asset management arm of Handelsbanken in the UK
The performance of the Heartwood Sustainable investment strategies since inception suggests that taking a responsible approach does not harm performance. Indeed, three-year track records (to 31 March 2019) for our Sustainable Balanced and Sustainable Growth models show performance slightly ahead of our core Balanced and Growth multi asset strategies.
Our sustainable approach works for investors
While past results should not be relied upon as a guide for future performance, we have high conviction in the credentials of our robust sustainable approach.
What has worked in our strategies, and what hasn't?
The holdings in these strategies represent genuine sustainable principles. We have courage in our long-term convictions and do not expect every investment to outperform in the short term.
NextEnergy Solar Fund
Why is it 'sustainable'?
Investment company NextEnergy invests primarily in solar power plants within the UK, supporting the drive towards cleaner, more efficient energy solutions.
How has it performed?
NextEnergy has been among our top performers since the Sustainable strategies' inception, with a total return of over 28% (in the three years to 31 March 2019).
Biopharma Credit
Why is it 'sustainable'?
Investment trust Biopharma Credit invests in debt and royalty instruments in the life science industry, supporting and contributing to medical innovation.
How has it performed?
Biopharma Credit has yet to pay off in performance terms, but is behaving precisely as expected in terms of its impact within the sector. Not everything succeeds in the short term; this is a long-term theme in which we have long-term conviction.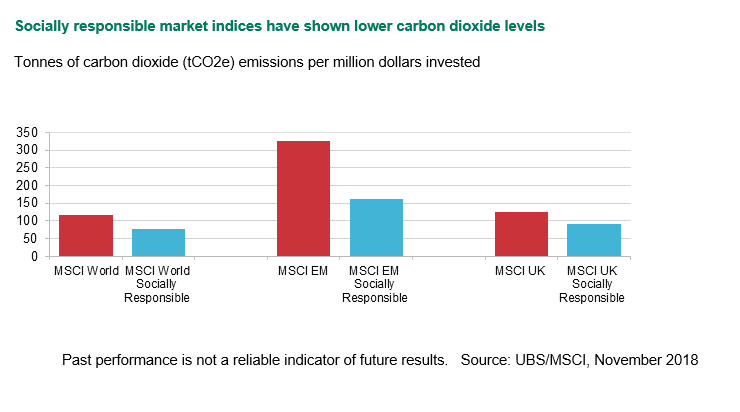 A sustainable approach does not cost more
Just as a sustainable approach can be achieved without compromising on performance, sustainable portfolios can be managed without heightening the risk and cost of underlying investments. This is especially true as the investment space evolves to include ever more cost-effective portfolio building blocks.
Importantly, underlying portfolio holdings can be profitable whilst also being sustainably managed – indeed, one factor can inform the other. There are obvious parallels between prudent corporate behaviour and sustainable principles, and a growing body of evidence suggests that sustainable business practices can create a range of benefits. These could include lower borrowing costs, improved operational performance, and better risk management.
Taken together, this can also have a positive influence on share prices. In addition, for investors, sustainable credentials can offer a sense of assurance in the potential strength and longevity of their underlying portfolio investments.
Matthew Toms, Investment Manager said: "Sustainable investors stand to gain twice over. First, through robust investment returns; second through the better world they help to create for their own and future generations."
The sustainable investment space has evolved
The evolution of products available within the sustainable investment universe is increasingly providing a greater range of options, and enabling cost effective solutions for today's sustainable portfolios. While there is still plenty of room for improvement (particularly in areas like 'alternative' assets), sustainable investors have many more choices than when our strategies began just three years ago.
This is a movement which is expanding throughout the industry. The development of passive investment products (designed to track sectors or indices without manager interference) within the sustainable space has been especially important in this drive. These instruments allow us to replicate the cost structure of our original multi asset fund range within our Sustainable strategies.
As we increasingly adopt more sustainable behaviours in our everyday life, choosing to invest our capital sustainably is the logical next step.
Sustainable investment is working
A glance at major investment market indices and their sustainable counterparts demonstrates that the latter create a smaller carbon footprint. The chart below shows that the sets of companies making up socially responsible market indices have markedly lower carbon dioxide levels (measured as tonnes of carbon dioxide equivalent or 'tCO2e') per million dollars of investment than their standard index counterparts.
Put simply, just by investing sustainably, investors can make a very real and measurable difference to the world around them.