Today on Traders DNA,  we have the pleasure of an exclusive interview with one of the foremost organisers of investor and Forex shows, Lisa Campbell, the CEO and founder of the London Investor Show and the London Investor Show FOREX. These are two of the biggest Investor and Trader retail shows in UK with a huge follow up and audience.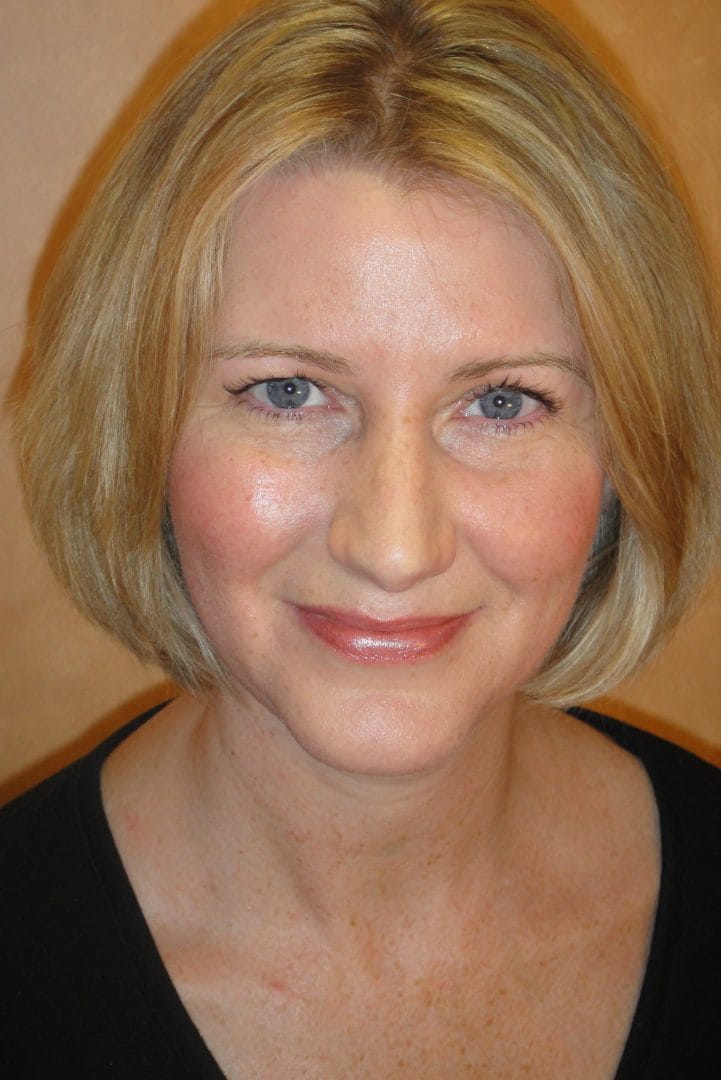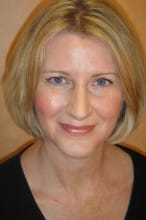 Lisa has been organising events for private investors since launching her first business in 1996, Training for Profit. She has been focus on events and on education, special trading and investing as she believes they are absolutely vital, both for the individuals themselves, and the economy as a whole. Her work is focused in creating a solid knowledgeable, confident and well-informed investor and trader base with her events.
Her most recent venture, Investor Conferences and the London Investor Show, was launched initially in summer 2010 and have been going until now. The London Investor Show takes place every autumn at London Olympia, and is currently jointly produced in partnership with the London Stock Exchange. A Forex specific conference, the London Investor Show FOREX, takes place each February. This November will see the debut of the Leeds Investor Show.
Q1: Can you tell us about yourself, your background and your education?
Born and raised in Edinburgh, and a former pupil of St Margarets School, I moved with my family to Madrid and attended Runnymede College, before returning to Edinburgh and Dugdale McAdams. My early career started in advertising, with McCann Erickson, and KLP Scotland, before joining Edinburgh Financial Publishing in 1992. This was my entree into the financial world, working with Angus MacDonald, and learning about investors. EFP provided directors dealing data to fund managers on a daily basis, and compiled The Estimate Directory, collating forecast data from research houses and producing a consensus data forecast. Mainly an institutional service, EFP began offering this information on a less timely basis to private investors, which we began marketing as The Inside Track.
During this period, I spoke with private investors on a regular basis and discovered that there was a tremendous requirement for investment education and training. In 1996, I launched my first business, Training for Profit, specifically to meet this demand and help private investors gain access to high quality, independent investment education. TFP ran investment workshops across the UK, and culminated in the first large-scale investor event, held at London Olympia in 1999 and attracting over 2000 investors. This was followed by SHAREX in 2000 (7000 delegates), Index in 2001/2002 (4000 delegates). This business was sold to Incisive Media plc.
In 2004, I joined St Helens Capital, a small corporate finance boutique, working with their fundraising teams to help secure capital for small businesses. I spent time working with the management teams, organised and attended investor presentations and learnt a great deal about the world of seed funding, market flotations and how to raise capital from private investors.
My daughter was born in 2007, and, in 2010, I launched Investor Conferences, and the London Investor Shows. We currently organise four Investor Shows – London Investor Show FOREX, London Investor Show Alternative Investing, London Investor Show Stock Market Investing (jointly with London Stock Exchange), and a new event for 2014, the Leeds Investor Show. The single aim of these events is to provide education and training to investors and traders, supporting them in their activities and offering access to great speakers, the chance the learn new skills, and to meet product and service providers.
Q2: What can you tell us about London Investor Show FOREX?
The London Investor Show FOREX is unique – the only event in UK that is dedicated to supporting retail traders, with an emphasis on currency trading. The show runs over one day, with doors opening at 9.30 am, and with a packed schedule of events for delegates – from independent FX Workshops, free seminars on a range of topics, live trading demonstrations, debates and interviews, all running alongside the FX Exhibition featuring some of the best product and service providers in the industry. It´s a great place for traders to keep up-to-date – find out about the latest trading techniques, learn new skills, meet the providers and, importantly, a chance to meet and share ideas with like-minded traders. The aim is for delegates to leave the day feeling a little better equipped to tackle the markets, and have a clear idea about how to profit from their trading.
Q3: You offer retail Forex traders one of the most regular events in last years. Can you tells us about its history?
The first London Investor Show took place on 5th November 2010, and was followed by the first London Investor Show FOREX on Friday, 25th February 2011 and sponsored by Alpari. Alpari were lead sponsors for the first three years of the London Investor Show FOREX, and now we are delighted that OANDA have stepped up to the lead sponsor position for FOREX 14.
We work with known, trusted and respected speakers and tutors, who are all active traders in their own right as well as being excellent presenters and trainers. We are committed to keeping the London Investor Show FOREX an essential fixture in traders´ diaries – one day, under one roof, an immersion into the world of trading, with an emphasis on trading fx.
Q4: As the Forex Industry and trading reached $5.2 Trillion Dollars a Day in 2013 and Growing, what are the main considerations about Forex Trading in the present shift landscape?
The better informed, the better trained and the well-equipped trader can always find good trades. The landscape is constantly changing. Every day, new opportunities open up, and every day, a good trader has to try and gather as much information as possible. It´s a tall order – but there are myriad products and platforms, information sources, software and news feeds out there to help. One of the most important decisions for any trader must be to decide which ones are suited to his or her trading style, their aims and aspirations, and ultimately what products and services they can rely on and trust. This will differ between traders, and an event like the London Investor Show FOREX is ideal for helping traders assess the various offerings, learn some new tips and strategies from professional traders and use the event as a valuable tool in their trading armoury.
Q5: What are the main areas and differentiators you offer with this event?
The London Investor Show FOREX covers a lot of different areas – from the "FOREX 101" workshop designed to give early-stage traders an insight in the world and some pointers on how to get started, through to Automated Trading Strategies, and High Probability Trading for more sophisticated traders. Rakesh Shah hosts a workshop on Trading Robotics, and Asaf Yignal from Currensee talks about Copy Trading. Stuart McPhee looks at Risk Management Techniques, and Paul Wallace talks about what he wished he knew when he started trading!
This year, we have a special "Head-to-Head Trade-Off", between Tom Hougaard and Charlie Burton. Sure to be an exciting 90 minutes of live trading, compered by Kym Watson to give the audience an understanding of what and why the trades are being made.
There is also the live, Lunchtime Summit – a one hour panel session, with questions invited from the floor, discussing "Global economies, global currencies: How does a trader make profit?". The panel, chaired by Paul Hayward from OANDA, includes Alpesh Patel, Ken Veksler, Dary McGovern and Kym Watson.
Q6: What speakers do you highlight and the main areas for traders?
The speaker line-up at the London Investor Show FOREX is excellent – including many top traders and seasoned presenters, who can illustrate what they do and help delegates gain new insights and more confidence. During the day, you can see
Tom Hougaard, Charlie Burton, Lee Sandford, Stuart McPhee, Paul Hayward, Sandy Jadeja, Rakesh Shah, Carol Harmer, Alex Spiroglou, Ken Veksler, Dary McGovern, Asaf Yignal and Paul Wallace.
Each with a particular knowledge bank and area of expertise.
Q7: You manage other Investor shows, can you tell us about it and the highlights?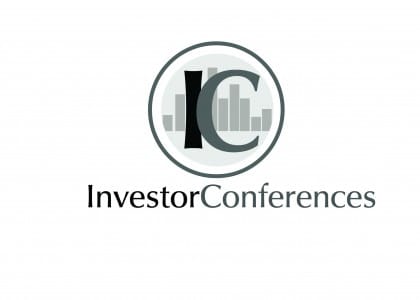 Yes, we also own and organise the London Investor Show Stock Market Investing, jointly with London Stock Exchange, another annual Investor Show, which covers both trading and investing. Features of this event include the AIM Auditorium, where delegates can hear first-hand from the management teams of AIM listed companies; the free seminars running throughout the day on London Stock Exchange stand; the investment clinics and workshops covering subjects such as "How to Build a Share Portfolio", and how to use fundamental and technical analysis to select shares. Trading forms an important part of this event as well, although medium to longer-term investment is also covered. More details will be published on the website as we move closer to the show on 24th October, www.londoninvestorshow.com.
Also, new for 2014, we are launching the Leeds Investor Show. Taking place on 21st November at New Dock Hall, Royal Armouries in Leeds, this Investor Show will cover both trading and investing, featuring an excellent line-up of speakers, with workshops, free seminars and an exhibition of product and service providers.
Q8: Education is a key area for traders and investors. How do you see the financial, trading and investment education progression?
An excellent question, and a subject that I feel strongly about. Since starting Training for Profit in 1996, we have strived to provide a good service to private investors and traders – organising workshops and seminars, the large-scale events at Olympia and smaller, more focused events when necessary. Investment and trading education and training are absolutely vital, both for the individuals themselves, and our economy as a whole. If we can help create a knowledgeable, confident and well-informed investor base in UK, this will help drive the capital markets, as well as increasing individual financial well being.
The value of having a solid understanding of the markets, good, current, knowledge of strategies, theories and practical considerations as well as keeping on top of global events that could impact on plans, is vital. Education, in all walks of life, is essential, but perhaps even more important when you are trying to build a bright financial future. The London Investor Show FOREX hopes to play a small part in the process, by offering delegates the chance to learn, the opportunity to share ideas and gain knowledge and understanding, helping them to trade and invest successfully.