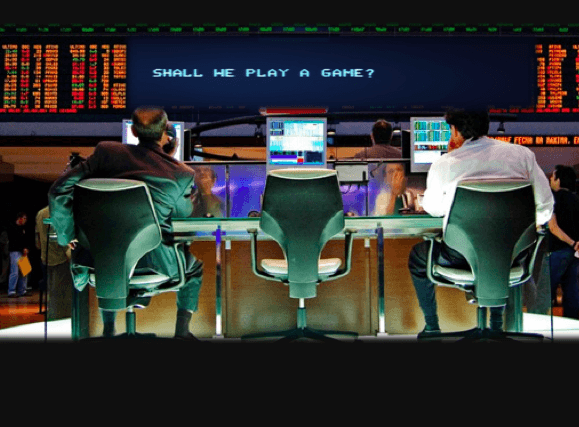 "Games are the new normal" Al Gore
Many companies are now focusing their attention on developing useful applications by integrating two or more fields. Combining the concepts of multiple fields to solve a common problem has become quite common in this day and age. The companies who experimented with this formula have also attained success and that has inspired other companies to follow suit. This might look odd to many but it is effective and has proven its worth by providing brilliant solutions to complex problems.
Tradimo Play ApS
The latest experiments in the series of events are being done to fuse gamification with trading. A new company known as Tradimo Play ApS has developed gamification tools to take trading to the ever expanding gaming community and to anyone who wants to learn trading concepts. Tradimo Play ApS has also tried to cater to the people who prefer mobile devices by launching its mobile app for popular mobile platforms which has managed to gain the attention of major brokers and traders.
The company has diverted all its energy towards bringing something new to the market and has succeeded in doing so in the form of its latest gamification tools. Innovation and creativity is what they are striving and wants to give something unique and refreshing to their clients which is the right way to go especially in today's competitive world.
Gamification
Gamification is thinking and applying game elements in non-gaming environment to solve major problems. The main purpose of gamification is to ensure user participation and it has succeeded in achieving that goal. It is used in many different fields, from education to entertainment. It is focused on main players and how they act in a game situation. A concept of reward is also there to motivate the player in achieving their goals.
Internet as a Medium
People who like to trade frequently are still using chat rooms and other instant messaging platforms to stay up to date with the latest happenings and indulging in discussion of hot topics. While the brokers have extended their reach and increased their customer base, many new traders are still not familiar with investments and stocks.
Online Trading and Gamification
Online trading has started to look more or less like role-playing games if you analyze closely. You will have to make decisions that could bring about a change, for example losses and savings. The popularity of online trading will grow in the years to come which will give an opportunity to companies like Tradimo Play ApS to develop gamification tools and capture a large market share with their handy tools for trading.
Social media has helped traders in interacting with the stock markets in a more reserved way. Times have changed and now you don't need exclusive access to read experts opinion and predictions. Many traders believe articles posted on social networking sites such as Facebook and Twitter influence business and the trading decisions they take today.
Some might not agree with the idea of integrating real world with virtual world, especially when your money is at stake. They argue that in-game situations won't match with real-world situations and both are completely different. A loss in the game would not hurt you but a loss in business and trading will hurt you bad because you will lose your hard-earned money in the process.
Trading decisions are still made on the basis of trade signals and not only on the articles which traders read on social media. Frequent traders know where to look when it comes to finding the latest news and to know more about trends but it might be a problem for new or part-time traders. Gamification elements could come in handy in rating forums for authenticity and credibility so that part-time traders could easily select the right trading forum to learn what is happening in the world of trading.
Social media has sped up the gamification process of the online trading market. It will take time but gamification and online trading together does have a bright future and could benefit many traders. Proper execution using the tools could even turn critics into supporters. People would be slow to react initially but with the passage of time things are bound to change.