By Alister Sneddon, CTO of Genuine Impact
As Game of Thrones said farewell in an intense and epic final, we continue our own quest here on tradersdna. We published an article comparing some of the most iconic characters with some attractive stocks and how their personalities can match with them. Now, in this second entry, we bring the two most important characters in this last season, Daenerys Targaryen and the Night King, for a final round.
This article is as epic as the TV show, as the quest to pick stocks and shares to invest in is similarly about anticipating who'll be a winner. Just as we've analysed the Daenerys Targaryen and the Night King in GoT, and made our assessment of their strengths and weaknesses, we can assess a stock by looking at its Quality, Value, and Momentum.
Daenerys Targaryen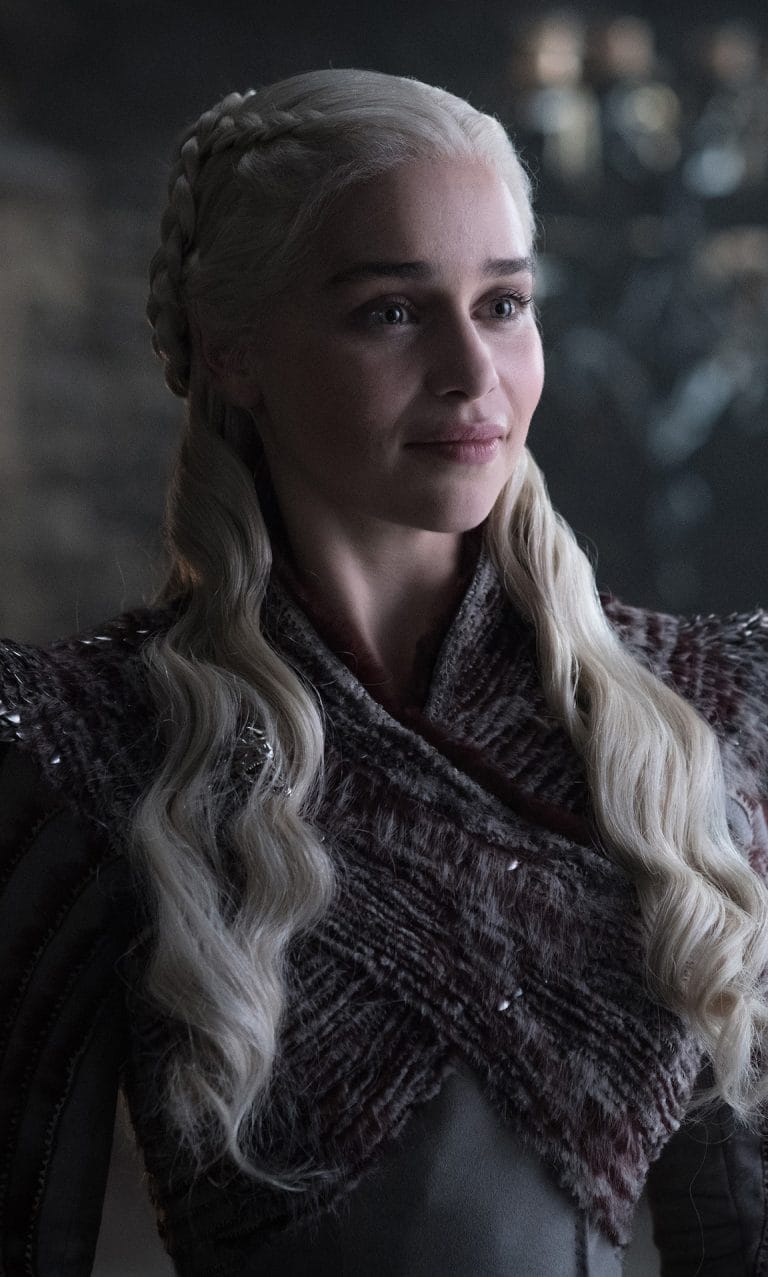 The phrase old habits die hard sticks very well to Daenerys. She once had a loyal following that would do absolutely anything for her, however that fan club is slowly starting to die out.
With a massive army, a simple but powerful message, and all the wealth she needs Daenerys isn't someone you want to cross swords with. She is the embodiment of power and her pet Dragons are her pride and joy, if only she could stop losing them to poor decision making.
Daenerys isn't the same person she once was, she is a changed woman and she is becoming more reckless as her claim to the throne is threatened.
Apple Inc
Apple was once the company that delighted and surprised us, it's a brand we all know and recognise. Depending on what phone you have in your pocket your reaction will vary. Just as Daenerys has changed over time Apple has transformed itself too, and that doesn't always make you very popular.
Like Daenerys, Apple has impressive backing. You wouldn't want to mess with Daenerys' army in the same way you wouldn't want to take a swipe at Apple with their almost unlimited cash reserves (an eyewatering $285~ billion.) These strong cash reserves make Apple a very high scoring Quality stock, there isn't a problem Apple couldn't pay for without breaking a sweat.
The only problem with everyone believing in you and buying into your vision, it increases your share price, everyone wants to be part of your story. Just as Daenerys has attracted countless followers, everyone wants to own a slice of Apple. This pushes up the share price which lowers the Value score for a company. Often, you'll hear Apple described as an "expensive stock" which means the price you pay today is high compared to how much revenue and income Apple is bringing in.
Lastly, we have the Momentum, the future gazing aspect when it comes to evaluating a stock. Many people believe Daenerys will sit on the Iron Throne (or what's left of it) and the industry experts also say Apple will continue to grow.
The risk with being number one is it's hard to keep surprising and pushing the boundaries, it's tempting to fall back to old habits and to stop innovating. Apple shows a lot of promise, but arguably they also have the most to lose. With handset sales falling, how successful will they be at pivoting the business to focus on the app store?
Assessment
Quality Score: High
Value Score: Low
Momentum Score: High
Night King
Terrifying, unyielding, and never-ending. There has never been a threat as serious and all-consuming as the Night King and his army of the undead.
There are a lot of unanswered questions with the Night King. Sadly, I don't think we'll be getting any answers since he was fooled by the classic "whoops, dropped my knife" routine!
One of the Night King's senior advisers really needs to sit down and explain the concept of "key person risk." While it's great to be immune to most dangers in the world, most doesn't mean all dangers.
The Night King is far from being a tactical genius. An immortal army unlike anything we have ever seen (thank you to the Golden Company for showing us the other extreme) – and yet all of it, wasted.
Sports Direct International PLC
It's not often you hear about Sports Direct unless it is in relation to a buyout or a scandal. Very much like the Night King, Sports Direct picks up dying companies and recruits them into the Sports Direct family.
Sports Direct have done a fantastic job over the years of beating the odds. The parallels between Sports Direct and the Night King don't stop with the growth strategy. Sports Direct always finds a way to survive, and to give old companies on the verge of bankruptcy new life.
That said, buying up new assets and companies on the cheap is still an expensive process. As such Sports Direct don't have the happiest of balance sheets. The Quality score is very low, cash in the bank is not the strategy here, you have to spend money to make money.
In terms of Value there is potential. Sports Direct's current share price is lower than expected when compared to the income they generate. The Value is lower than expected, but not enough for this company to be labelled a deep value, long-term buy and hold.
How do the industry experts view this company? Sadly, it's not a good outlook. With worse than expected accounts, even with the company being offered "at a discount" (medium Value) experts don't have high hopes for the future.
That doesn't mean the company is doomed. Sports Direct has proven they are experts at navigating the unknown. The ratings are more a reflection that there will be more hardships ahead.
Just like the Night King, Sports Direct hasn't given us an incredible show yet. Hopefully unlike the Night King, Sports Direct will be part of our lives for many years.
Assessment
Quality Score: Low
Value Score: Medium
Momentum Score: Low
And here is our final list and how we think Daeneris and the Night King would match with some of the stocks to pick out there according to their personalities. We have enjoyed Games of Thrones for 8 intense, epic and long years as much as we have enjoyed writing down this list. And from this very pages, we would like to say farewell to all these iconic characters and a mind-blowing TV series.