In the previous part of this series, we explained what copy trading is and how it works. Today, we're going to take a look at the top companies in this rapidly-expanding industry, and examine the relative merits of their offerings.
ZuluTrade
In terms of the numbers of traders and investors, ZuluTrade is the biggest social and copy trading network at the time of writing. It's compatible with a large range of brokers, each of whom charge a small commission for trading via ZuluTrade, or you can use their directly-integrated solution with Greek broker AAAfx, which is commission-free. There is a free demo mode, and you can start using your own money with as little as $300 or the equivalent. Anyone can become a signals provider, even those who are using the demo account, and while this does make it more democratic, it also makes it harder to find the best traders. Thankfully, there are filters to help you find the more experienced and profitable traders, and you can backtest your settings to see how well they would have performed had they been in place a few months before.
eToro Openbook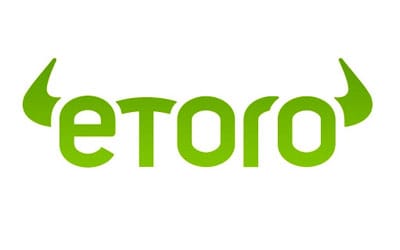 Having pioneered copy trading with their CopyTrader function for OpenBook, eToro remain at the forefront of this fast-expanding industry. With its easy-to-use interface and educational emphasis, this seems to be very much a network aimed at the novice investor. It's fully integrated with eToro's own broker service, which means that you are restricted to one broker, although this does mean much lower 'slippage' (ie the difference in price between brokers when copying trades). It has a free demo account and comes with risk management tools built-in, although you still need to know how to set these up correctly. Finding the best traders to follow can be problematic, as the 'gurus' (signal providers) have to fit certain criteria such as a number of trades per month, and the full trader's history is not available. That said, the ease of use and the low cost make it a good choice for an entry point into copy trading.
Currensee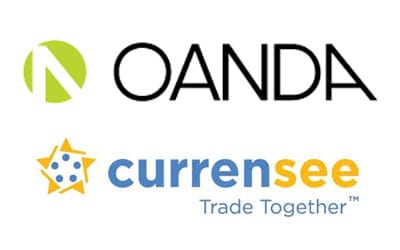 Recently acquired by Canadian broker OANDA, Currensee is aimed more at the high end investor who has $10,000 or more to begin with. What sets it apart from the competition is that it offers investors the chance to piggy-back the trades of proven, successful traders that have been through a fairly rigorous selection process. As well as having high entry costs, the ongoing costs are higher than with any comparable network, and there is no demo mode. That being said, if you can afford to use this platform, it's probably one of the easier ones to actually make any money out of.
Myfxbook AutoTrade
This is a copy-trading service based around the Metatrader 4 platform and the Myfxbook social trading network. The entry requirements for signals providers are higher than with many comparable networks – for example, you need an account balance of at least $1000 and an average pip win per trade of 10 – and this makes it easier to find good traders to copy. There is a demo mode available, and the service also provides excellent real-time charting and technical analysis tools to help you analyse the market and share insights.
MetaTrader Trading Signals
This new feature from Metaquotes, the makers of Metatrader 4 and 5, provides a social and copy trading layer for the ubiquitous trading platform. It's a relatively new service, having only been introduced earlier this year, and at present it is not as heavily populated as the leading social trading networks. However, the vast community that surrounds Metatrader, coupled with the fact that so many traders and brokers use this platform, means that the potential for this service is huge.
Tradeo
This social trading network launched in 2012, and added copy trading functionality in early 2013. It's not tied into any particular broker, and it's free to sign up for. As well as allowing you to connect with over 20,000 other traders, this platform also provides a range of tools designed to help you tap into their collective wisdom, such as sentiment indicators. In particular, the tools for analysing the performance of signals providers are quite comprehensive, making it easier to make an informed choice.
Collective2
More of a technology provider than a network in its own right, Collective2 is often offered as a white-label social and copy trading solution for brokers, although they do offer their own independent version that is integrated with a few partner brokers. The platform itself enables users to track and copy the trades of other traders from multiple sources, and this versatility and open-endedness is the main selling point for traders who do not want to be tied in with one particular broker or network.
Tradency Mirror Trader
This platform is geared towards copying strategies rather than the manual trades of other traders – although it does have basic trade copying functionality. What it doesn't have at the moment is 2-way social interaction, which means it isn't really a social trading platform. You can read the descriptions of each trader's strategy, but the quality of these is highly variable variable. It's not tied in to any particular broker, and commissions vary from broker to broker. Perhaps the most useful feature on offer is the library of algorithmic trading strategies that you can copy, which allows you to diversify your portfolio between human traders and 'robotraders'.
MyDigiTrade
This platform for mirroring the trades of professional traders was established in 2010, making it one of the longest-established copy trading services around. It includes social aspects, allowing users to rate and comment on the signals providers, it can be set up to work with multiple brokers, and there is a free demo mode available.
FxStat
Also established in 2010, FxStat started life as an analytics provider, allowing traders to use over 150 statistical tools, ratios, and graphs to analyse their performance. This fits in well with one of the main aims of social trading, which is to share insights and information with other traders, and social aspects have been added to the platform (along with copy trading functionality) over time.
BelforFx
This forex, commodities, and indices broker recently added social trading functionality to its platform, which allows customers to view, follow and copy the Top Traders on their network.
Share4you
Another proprietary social trading network, this is a social layer for the customers of the Forex4you brokerage that allows novice traders to see and copy the trades of the more experienced Leader traders that use this service.
Ayondo
This is one of the best-known social trading networks in Germany, and it is expanding throughout Europe. At present, its main claim to fame is that it was the first network to offer auto trading for 'spreadbetting Forex accounts' in the UK.
Previous articles in this series:
Guide to Copy Trading Part 1: What is Copy Trading?