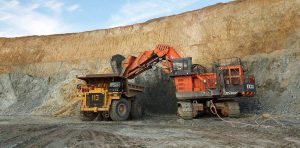 Demand for metals such as lithium, cobalt, copper and nickel is increasing as countries around the world move towards their zero carbon emissions goals. 
As the world creates cleaner energy alternatives, the demand for these metals increases because clean energy technologies require more metals than fossil fuels.
Metals such as copper, nickel and rare earths will see increased demand in the coming years. Metals used in clean energy applications are known as "green" metals. Copper in particular is widely used in wind, solar, hydro, geothermal, nuclear, electric vehicles, and batteries. 
Electric vehicles and clean energy are giving copper and other "green" metals a boost, which is likely to continue with the U.S. infrastructure package recently passed by Congress. It includes $7.5 billion to build out the U.S. electric vehicle charging network. 
Unfortunately, low global supplies of copper, essentially used in batteries and other electronic devices, jeopardize global climate goals. Right now, there isn't sufficient supply to keep up with that demand, and planned new projects cannot fill that gap.
The energy sector's total share of mineral demand is expected to increase significantly over the next two decades to more than 40% for copper and rare earth elements, 60% to 70% for nickel and cobalt, and nearly 90% for lithium, according to the International Energy Agency. 
Electric Cars
Copper is used in the main components of electric vehicles. Compared to traditional cars, electric cars require up to three-and-a-half times the amount of copper, and electric buses require 11 to 16 times as much copper as their combustion counterparts. 
Copper is also critical for the charging stations and grid infrastructure that support electric vehicles. An electric vehicle can use up to a mile of copper wiring. Some reports show that Tesla cars use 180 pounds of copper per vehicle. 
By 2025, more than 5 million electric cars per month are expected to be produced by Nissan, Volkswagen, and Tesla. 
Meeting the demand for materials will likely require a combination of new mining projects and innovative approaches to recycling existing materials. 
For example, Nevada-based company Redwood Materials is building a lithium-ion battery recycling process to extract lithium selectively from old batteries. The entire process will be powered with the residual energy in end-of-life batteries. The company's partners include Amazon, Ford, and Panasonic and it has already received $800 million in funding. 
Mining Expansion
There's also a desire within the electric vehicle industry to improve battery capacities, as their limitations represent a short-term barrier that can only be addressed by implementing more car-charging infrastructure. As this happens, more grid connections will be required and even more copper will be needed. 
Fresh approaches to reusing materials won't be enough, meaning there will still be a big demand for productive new copper mines. 
That's why companies like Three Valley Copper (TSXV:TVC), a Canada-based mining company, continues to explore its vast land package to help supply the copper needed in the future. Three Valley Copper's strategy is to both further explore for more copper and foster the growth of production from its main deposits: Papomono Masivo and Don Gabriel, which will increase revenues and reduce unit costs. 
The copper market will deepen in the coming years as supply keeps up with the strong demand that electric vehicle production requires, according to S&P. The proliferation of electric vehicles is expected to add at least 1% of additional annual demand from 2022 onward. 
Mining companies are looking for new discoveries to help meet the large demands for copper — only time will tell if they can meet the rising demand.