FXGEOMETRY will officially kick off its communication at the iFX EXPO Asia, which will be taking place at the Hong Kong Convention and Exhibition Centre on January 23-25, 2018, and will be introducing the first-of-its-kind NAMI, the messenger chatbot
FXGEOMETRY has developed and tested a unique methodology, P.R.I.C.E. Trade Plan, to help guide traders smoothly through their journey, by simplifying the process of analysing the financial markets. Brokers can now offer their traders exclusive education and trading insights, from a team of experts led by financial markets aficionado, trader and mentor, Kenny Simon.
Hailed as the hub to learning the art of trading the Financial Markets using geometric shapes, the company provides Novice, Intermediate and Professional traders specialised courses, live mentorship and certification whereby they can have direct access to the founder of geometric patterns trading method, Kenny Simon.
FXGEOMETRY gives brokers the chance to achieve their goals and generate leads; enhance client engagement; increase conversions; and conduct on-going mentorship and trading programmes, just to name a few of the expertise the online trading academy has to offer.
In addition to providing a plethora of educational material, FXGEOMETRY has welcomed NAMI, a Facebook messenger bot that is integrated with MT4.

Through social media messaging, brokers can, engage, convert and retain traders through a customisable solution using a seamless and native customer experience that helps increase lifetime value.
Why NAMI?
Extend client lifetime value: Offer 24/7 personal trading assistance
Retain Clients: Effectively manage a vast amount of clients with the touch of a button
Market through NAMI: Inform clients of industry news, latest promotions, webinars, etc.
Communicate Effectively: Transfer direct messages quickly, securely around the clock
NAMI will be showcased at the iFX EXPO Asia, at the Hong Kong Convention and Exhibition Centre on January 23-25, 2018, at booth #28, offering both traders and brokers alike, the chance to check out this industry-changing technology.
Commenting on the launch of the Geometric Trading Institute, Kenny Simon, mentor and founder of FXGEOMETRY, said, "FXGEOMETRY aims to bridge the gap between our developing community and the growing number of brokers. It provides traders with the edge they need to accurately learn and benefit from the financial markets. Our courses are packaged to accommodate all levels of traders; guiding them to get to where they want to be. The unique and tested methodologies taught at FXGEOMETRY sets us well apart from the others. We look forward to seeing traders go from zero to hero!"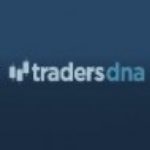 tradersdna is a new digital source for retail and institutional Forex traders, industry leaders and capital market players offering useful resources, research, the latest breaking information, news, Forex PR, and receive an in-depth analysis of latest events.