IntelligentHQ Forex Week In Review In Association with OANDA Corporation
Report by  Dean Popplewell
Dean Popplewell has a wealth of forex experience: professional currency trader for 10 years, fixed income trader for four years, and head of the global trading desks at various financial institutions in Canada. Dean is OANDA's resident currency analyst and has been writing OANDA's daily forex blog since January 2007 as a way to share some of his forex experience with the OANDA community.
Week in FX EUROPE: Is the ECB's OMT enough? 
The ECB's "big gun"- unlimited bond buying or OMT could end up backfiring. The Euro-zones political and economic uncertainty has not disappeared. The Spanish still have not asked officially for a handout. This is a precondition for the ECB to buy Spanish government bonds. It is Europe's fourth largest economy and for obvious reasons, remains reluctant to hand over sovereignty to any Euro bureaucrat. Event risk will be heightened again next week. A German court ruling on the ESM is due on the 12th, along with the Dutch election. There is always Greece and Italy continuing to simmer in the background. Do not be surprised to see some moderate EUR pull backs ahead of any of the aforementioned events.
EUROPE Week in FX
Week in FX AMERICAS: Canadian Employment data Trumps NFP 
The Canadian job print headline was far better than its largest trading partner's payroll release. Canada's employment growth tripled consensus (+34.3k). If one digs deeper, the details were mixed, as most of the job gains were part-time as full time employment declined –12.5k. The solid report allowed the loonie to rally to a new 12-month high. In the past 10-years +50% of CAD gains are due to commodity prices and +40% is due to "big" dollar weakness. The disappointing US data is seen as increasing the likelihood of the Fed injecting new stimulus into the economy as early as next week, as it is seeks to prop up its anemic labor market. The loonie trading at a premium to the US appears to be a "rare safe haven in a risky world."
AMERICAS Week in FX
Week in FX: Asia RBA Holds Rates as ECB OMT Boosts Markets 
The Reserve Bank of Australia held rates steady for the third month in a row as it awaits the growth prospects of its biggest trade partner China. Governor Stevens mentioned there were doubts on Chinese growth and clear decline between the ratio of export prices to import prices. Japanese markets closed on a high boosted by the European Central Bank decision to not limit the expected bond buying program. This came after European leaders went on the record to do everything in their power to keep the eurozone united. Bank of Japan Governor Masaaki Shirakawa also spoke to the press to make clear his commitment to ensure the stability of the Japanese Financial System.
ASIA Week in FX

WEEK AHEAD



JPY starts the week producing its current account
Trade Balance is released in CNY, CAD and USD
Mid-week we have the all-important German constitutional hearing
Monetary policy decisions in CHF, NZD and USD
Inflation and Retail sales data is presented in the USD
Unemployment claims numbers are released in GBP and USD
Week rounds off with consumer sentiment out of the USD
Forex Order Book
A 24-hour summary of open orders and positions
[embedit snippet="forex-order-book"]
Forex Open Position Ratios
[embedit snippet="forex-open-position-ratios"]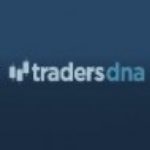 tradersdna is a new digital source for retail and institutional Forex traders, industry leaders and capital market players offering useful resources, research, the latest breaking information, news, Forex PR, and receive an in-depth analysis of latest events.