Week In Review In Association with OANDA Corporation
Report by  Dean Popplewell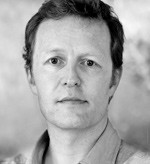 Dean Popplewell has a wealth of forex experience: professional currency trader for 10 years, fixed income trader for four years, and head of the global trading desks at various financial institutions in Canada. Dean is OANDA's resident currency analyst and has been writing OANDA's daily forex blog since January 2007 as a way to share some of his forex experience with the OANDA community.
Week in FX Europe – Another Last Minute Houdini Act from The ECB? 
Despite concerns about Cyprus and an unexpected drop in this month's German business confidence numbers, the 17-member single currency is rounding off the week trading higher against most of its major trading partners. Many participants still expect the ECB to perform another one of its Houdini acts. Capital Markets remain composed; most likely due to the fact that investors have gotten used to the last minute Euro-solutions. They are clinging onto hope that Cyprus will get a deal done over the next three-days. In a worst-case scenario – Cyprus having to leave the Euro-zone – some investors are holding on to the belief that the 'buck' stops with the island country and no widespread contagion will actually occur.
EUROPE Week in FX
Week in FX Americas – Boring Loonie Continues A Sideways Chop 
With no North American data to bully the loonie on Friday, the interest and commodity sensitive currency ended the week trading rudderless in another tight boring range. Many investors have shifted their attention to the euro-zone developments. Last Thursday, the 2013-14 Canadian budget was delivered amid little fanfare and with no impact on the CAD. The only thing of note was the reaffirming of Canada's Triple-A credit rating, a recognized seal that is quickly becoming a rare attribute bestowed on developed countries. After last weeks employment numbers, many investors were positioned and expected some modest bullishness from the currency. In hindsight, domestic macro drivers have been too mixed to give the loonie clear direction.
AMERICAS Week in FX
Week in FX Asia – A Yen to do something? 
This weekend's Cypriot event risk scenario has encouraged most traders to be more cautious. Very few have the stomach to buck the trend so late in the game. Many are doing so by reversing the bets that were strapped on during more optimistic times and this includes the "lemming" short yen trade, the trade that has the yen weakening about -20% against the dollar since last September. The currency from the "rising sun" initially slid as Shinzo Abe campaigned for prime minister with a promise that he would rescue Japan from its prolonged bout of deflation. He is to achieve this by having the BoJ target +2% inflation. By doubling the previous inflation target, the market got swept along with an aggressive easing in monetary policy and comfortably sold yen amongst the crosses.
ASIA Week in FX
WEEK AHEAD


USD Fed's Bernanke Speech
USD Durable Goods Orders
USD Consumer Confidence
GBP Gross Domestic Product
EUR Unemployment Change
USD Gross Domestic Product
USD Reuters/Michigan Consumer Sentiment Index
image credit: By Stuart Miles