Week In Review In Association with OANDA Corporation
Report by  Dean Popplewell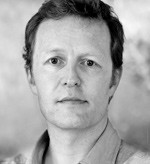 Dean Popplewell has a wealth of forex experience: professional currency trader for 10 years, fixed income trader for four years, and head of the global trading desks at various financial institutions in Canada. Dean is OANDA's resident currency analyst and has been writing OANDA's daily forex blog since January 2007 as a way to share some of his forex experience with the OANDA community.
Greetings!
Week in FX Europe – Is Sterling's Magnetic Option Ride Over? Maybe Next Wednesday 
Sterling's wild magnetic 'option' strike ride (1.4950,1.5150) over the last two-trading sessions has managed to knocked many weak short cable positions out. Governor King himself provided added fuel – "the recovery is in sight"- the only thing in sight is his impending retirement. His comments that sterling had probably weakened far enough prolonged the painful short-squeeze. This market may have misinterpreted his comments. Why would he be talking up the pound? Sterling's fall from such lofty heights has been swift, so much so that it had become a market congested with only sellers. Any 'reversal-of-fortune' would of course be rapid and costly – exactly what investors have been exposed to since Thursday. In truth, this market has become too fixated on a straight pound move.
EUROPE Week in FX
Week in FX Americas – The Big Boys Are Back next Week: FOMC 
Nothing is changing the investors view – next week's FOMC meeting is likely to maintain the policy status quo. Many expect Helicopter Ben and his cohorts to reaffirm both elements of their current accommodation efforts, with forward guidance and the QE program unlikely to be changed. Agreed, there has been some notable developments affecting the US economic outlook since January's meeting, like this week's unemployment claims and perhaps last week's potential game changer, the NFP headline print. However, despite leading the G4 major economic pack, there remains a strain between these fundamental improvements and global lingering uncertainties that could create some problems. In reality, one employment benchmark does not make a job improvement trend consistent just yet. The fear of any imminent economic hindrances will have policy makers supporting financial conditions for a tad while longer.
AMERICAS Week in FX
Week in FX Asia – Is Future Yen Weakness A Myth? 
Certainly a concern to the lemming bear Yen trades out there is that USD/JPY price action has very much disappointed after the BoJ leadership sailed through Japan's parliament. Buying USD/JPY has been the "no brainer trade" to date, fueled by better than anticipated US fundamental data and supported by the expected reflation BoJ efforts next month. Even this week's US Retail Sales and claims headline is supporting the dollar, more so now that US yields are on the move. One risk is that US yields could eventually undermine the "long-tooth" equity rally. Rumors of an unscheduled easing measure right after Kuroda takes office has taken the Yen in the direction Japanese PM Abe has pointed all along. Abe's aide talk about 98-100.0 being "fair-value" levels should become self-fulfilling.
ASIA Week in FX

WEEK AHEAD



AUD RBA Policy Meeting Minutes
GBP Consumer Price Index
EUR German ZEW Survey (Economic Sentiment)
GBP U.K. Chancellor Osborne Presents 2013 Budget to Parliament
EUR German Producer Prices
GBP Bank of England Minutes
GBP Jobless Claims Change
USD Federal Open Market Committee Rate Decision
NZD Gross Domestic Product