Week In Review In Association with OANDA Corporation
Report by  Dean Popplewell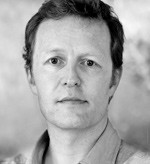 Dean Popplewell has a wealth of forex experience: professional currency trader for 10 years, fixed income trader for four years, and head of the global trading desks at various financial institutions in Canada. Dean is OANDA's resident currency analyst and has been writing OANDA's daily forex blog since January 2007 as a way to share some of his forex experience with the OANDA community.
Week in FX Europe – Dollar Perception Has the EUR Appreciating 
Quantitative Easing or QE has been the main driver of exchange rates and it will probably remain this way for some time. The change in the balance sheet values of the ECB and the Fed has had an extreme effect on the value of the 'single' currency. More importantly, the Fed and ECB actions over the past week points towards a continuation of this EUR strength.
Week in FX Americas – The Loonie Bears Had Their Wings Clipped 
The loonie was supposed to weaken this week, only because everyone said so. However, the currency took off in one direction and that was higher. The bears did get a bit of a reprieve after Friday's tepid US employment results, but at parity, there is 'no harm no foul.' The US jobs report now deflates fears of the Fed pulling back stimulus, supporting both equities and bonds and hurting the greenback somewhat.
Week in FX Asia – The Kiwis Gave Us "The Hobbit" And Now An Expensive "Dollar" 
While the Yen is getting battered against all currencies on the grounds that the Japanese government wants that to be so, the Kiwi is rallying. Governor Wheeler at the RBNZ has been the main catalyst for this appreciation. All week the market has heard hawkish comments come from his office. On Wednesday, the RBNZ chose to leave the OCR unchanged at +2.5%. The Governor is bullish about New Zealand's economy, saying "economic indicators are improving here and with many of our trading partners" and "positive global sentiment is resulting in lower bank funding costs and reduction of credit costs for both households and firms alike."