Week In Review In Association with OANDA Corporation
Report by  Dean Popplewell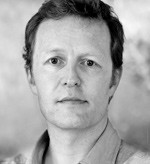 Dean Popplewell has a wealth of forex experience: professional currency trader for 10 years, fixed income trader for four years, and head of the global trading desks at various financial institutions in Canada. Dean is OANDA's resident currency analyst and has been writing OANDA's daily forex blog since January 2007 as a way to share some of his forex experience with the OANDA community.
Week in FX Europe – The EURO Has Not Stumbled, It's Fallen Hard 
The EUR has been hurt more by the LRTO2 payback schedule letdown rather than any event risk concerns that could possible transpire with this weekend's Italian election outcome. The next wave of the EUR correction lower may have begun now that a smaller percentage of Euro banks have confirmed a reduced repayment schedule. Coupled with a plethora of Euro negative data this week has managed to punish the single currency and shave off close to –2% from its midweek point.
Week in FX Americas – Investors Expect Better Levels To Own The Loonie 
The loonie fell to a fresh seven-month low against the US, its largest trading partner, after Friday's disappointing December retail sales print (–2.1%) and a soft January inflation report (+0.1%) stoked investor concerns about the health of the Canadian economy. Canadian core-inflation at +1%, y/y, is well below the Bank of Canada's medium term target of +2%. Along with other recent data, it's beginning to point to a prolonged soft patch for the country with the commodity sensitive currency. With inflation numbers like this there is no reason for Canadian policy makers to consider moving its policy rate anytime soon. The futures market is now pricing in a no rate change as far out as the middle of 2014.
Week in FX Asia – The Yen's Easy Moves Are Over 
The easy moves are over, or so it seems. The well-lit path to EUR/JPY gains that this market has bore witness to since last September could be nearing completion. The many yen funded speculative trades that investors entered into may now be at risk. The increased chatter of PM Abe's "easy" policy rhetoric may already be hitting its political limit. While the EUR's –2% fall from grace this week on the back of a plethora of negative Euro data is beginning to convince investors that we are perhaps entering a new leg of a EUR correction rather than something more perverse.

WEEK AHEAD



NZD Reserve Bank of New Zealand 2-Year Inflation Expectation
USD Consumer Confidence
USD Fed's Bernanke Testifies at Senate Banking Committee
GBP Gross Domestic Product
USD Durable Goods Orders
CHF Gross Domestic Product
EUR German Unemployment Rate
EUR Euro-Zone Consumer Price Index
USD Gross Domestic Product Price Index
CNY Manufacturing PMI
USD U. of Michigan Confidence
USD ISM Manufacturing