Week In Review In Association with OANDA Corporation
Report by  Dean Popplewell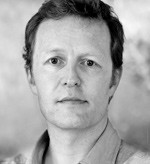 Dean Popplewell has a wealth of forex experience: professional currency trader for 10 years, fixed income trader for four years, and head of the global trading desks at various financial institutions in Canada. Dean is OANDA's resident currency analyst and has been writing OANDA's daily forex blog since January 2007 as a way to share some of his forex experience with the OANDA community.
Week in FX Europe-European Debt Auctions Take Center Stage 
Gathering more attention than usual will be next week's Spanish bond auction. It's appearing just ahead of the Italian general election and ahead of Spanish data that may suggest that the country missed last year's deficit targets. France also appears in the debt market crosshairs. A double French auction appearing on the same day next Thursday, will end up being a true test of investor confidence in two of the largest economies in the Euro-zone.
Week in FX Americas – A Loonie Stumble Could lead To A Fall 
The Loonie bulls got rapped on the knuckles after Friday's Canadian manufacturing data. The strong loonie may have helped cause December's poor manufacturing headline. Shipments on the month plummeted, and managed to record the biggest one-month drop (–3.1%) in nearly three and a half years. This print does not bode well for Q4 economic growth for the recent darling of the industrialized world.
Week in FX Asia – Abe's Cohorts Will Stand In The Way Of A Rising Yen 
It looks like a percentage of the market wants to reload by selling yen and going long dollars and euros. These are the same individuals who had off loaded similar positions ahead of the G20 meeting. Their change of heart has followed the news of the G20 communiqué, which does not take a strong stance on Japan's yen weakening policies. Also fuelling their desires to short yen again was Friday's strong US Empire manufacturing report. From a technical perspective, the market is encroaching on large option barriers right hand-side for USD/JPY (94 and 94.50).

WEEK AHEAD



AUD RBA Policy Meeting Minutes
EUR German ZEW Survey
EUR German Consumer Price Index
GBP Bank of England Minutes
GBP Jobless Claims Change
USD Fed Releases Minutes
USD Consumer Price Index
EUR German Gross Domestic Product
CAD Consumer Price Index