Week In Review In Association with OANDA Corporation
Report by  Dean Popplewell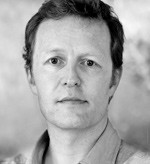 Dean Popplewell has a wealth of forex experience: professional currency trader for 10 years, fixed income trader for four years, and head of the global trading desks at various financial institutions in Canada. Dean is OANDA's resident currency analyst and has been writing OANDA's daily forex blog since January 2007 as a way to share some of his forex experience with the OANDA community.
Week in FX Europe – EUR/JPY's 12-Big Figure Move Dominates EUR demand 
The EUR's direction this week should have been influenced more by Euro fundamentals – but it was not. The 17-member single currency has ended up being pushed and pulled by a screaming yen that happens to be supported by the BoJ's aggressive monetary easing program. In hindsight, this week's asset and forex moves have more to do with the markets anticipation of what the Japanese investor will be doing and not what they are actually doing.
EUROPE Week in FX
Week in FX Americas – Boring Loonie Continues A Sideways Chop 
Why is the CAD not any lower? Gold is off $60, crude is down $3 and Friday's US data disappointed. As per usual, for an uninteresting currency that has been trading in a contained range so far this year, it is not surprising to witness a delayed reaction. The market should expect the loonie bears to come out of hibernation and finally want to sell some of their CAD dollars. The currency bears will point to Gold's long-term support levels been broken – there is danger that this move lower continues. The next real level of support for the yellow metal is around the $1475 area. It will be very interesting to see how the commodity bulls will react first thing next week.
AMERICAS Week in FX
Week in FX Asia – Bank of Japan Doubles Bond Buying Weakens Yen 
The market fear was that the new governor at the BoJ would not be tough enough starting out at his first monetary policy meeting this week. Many had expected him to ease his way into his new role. However, Governor Kuroda has a different agenda – he is not holding back and has come out of the Central Bank gates swinging. The Bank of Japan (BoJ) captured the attention of the foreign exchange world last week when it started to live up to the expectations of the market. After much anticipation, and lots of preceding rhetoric, Governor Haruhiko Kuroda announced the BoJ's plan to double its bond buying efforts to reach the 2% inflation target in the allotted two-year window.
It was his comments on Prime Minister Shinzo Abe's inflation goals while still at the Asian Development Bank that might have won him the top job at the Japanese central bank. Earlier this week, the program kicked into gear and the JPY lost 4% versus the USD and 5% versus the GBP. The main beneficiaries have been Japan's exporters and holders of Japanese stocks with the Nikkei Index reaching new highs on the value of the yen.
ASIA Week in FX

WEEK AHEAD



CNY Real GDP
AUD RBA Policy Meeting Minutes
GBP Consumer Price Index
EUR Euro-Zone Consumer Price Index
EUR German ZEW Survey (Economic Sentiment)
USD Consumer Price Index
NZD Consumer Prices Index
GBP Bank of England Minutes
CAD Bank of Canada Rate Decision
USD U.S. Federal Reserve Releases Beige Book
CAD Consumer Price Index