Week In Review In Association with OANDA Corporation
Report by  Dean Popplewell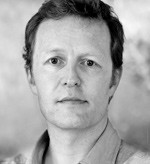 Dean Popplewell has a wealth of forex experience: professional currency trader for 10 years, fixed income trader for four years, and head of the global trading desks at various financial institutions in Canada. Dean is OANDA's resident currency analyst and has been writing OANDA's daily forex blog since January 2007 as a way to share some of his forex experience with the OANDA community.
Week in FX Europe – ECB Is Moving The Market, But Not The Economy Just Yet 
The ECB did not need to take on any additional, more aggressive stimulus this week – instead they had Draghi mouthing deposit rates and negative yields. In the end it had the same impact as an aggressive cut – the single currency happened to plummet three-big-figures. Investors were mostly looking for this weeks ECB rate ease to be the first on a list of measures to support a Euro-zone recovery. In the end all they might be getting is an ECB that is able to move the market and not the economy.
EUROPE Week in FX
Week in FX Americas – NFP Beat Caps A Better Week For The Dollar 
The individuals who sold the loonie on the appointment of Stephen Poloz, as new Governor at the Bank of Canada got small burnt. The positive USD/CAD bounce for the unknown new banker did not last too long. In hindsight, the trigger-happy loonie bears should have probably waited until after the US non-farm payroll release to express their concerns – they would have had better bandwidth. Friday's US payrolls happen to only reaffirm the moderate trend and nothing out of the extraordinary despite the report being better than expected. The headline non-farm payroll print increased by +165K and combined nicely with a substantial upward revision to the previous two-months (+114K).
AMERICAS Week in FX
Week in FX Asia -Yen Bears Are Beginning To See The Light 
The Yen bears will take anything – at this point they do not really care. After a month of struggling to break the psychological ¥100 barrier, the bears must now feel more confident after Friday's NFP print that another positive US data print over the next two-weeks could finally prove to be the catalyst that allows the market to punch through this imaginary barrier. Friday's US employment headline employment print (+165K) coupled with the previous two-months strong revisions higher (+114k) has favored the 'mighty dollar,' sending it higher, temporarily at least, against both the EUR and JPY as the market remembers that the Fed can also 'decrease' its bond buying, as reiterated earlier this week at the FOMC meeting.
ASIA Week in FX

WEEK AHEAD



EUR Euro-Zone Retail Sales
AUD Reserve Bank of Australia Rate Decision
AUD Employment Change
GBP Bank of England Rate Decision
CAD Unemployment Rate