Week In Review In Association with OANDA Corporation
Report by  Dean Popplewell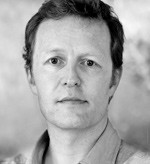 Dean Popplewell has a wealth of forex experience: professional currency trader for 10 years, fixed income trader for four years, and head of the global trading desks at various financial institutions in Canada. Dean is OANDA's resident currency analyst and has been writing OANDA's daily forex blog since January 2007 as a way to share some of his forex experience with the OANDA community.
Week in FX Europe – EURO at Yen's Mercy 
Next week is not expected to be as dramatic as this one. Investors were entertained by a commodity market that witnessed mass liquidation and by Friday found gold prices in the mid-point of its weekly range. The price action rebound probably had more to do with the "mass hysterical" downside overshoot hitting some significant long-term support levels followed immediately by a strong physical demand ever since. For the technical analysts out there, it is probably reason enough to suggest that a mid-term floor has been set. Friday's last gasp from Europe saw the UK's long-term debt being downgraded by Fitch to AA+ from AAA with Sterling bearing the brunt of the late day news.
EUROPE Week in FX
Week in FX Americas – Loonie Is As Boring As It's Data 
Despite the mass fallout in commodity prices this week, the loonie has traded in a well-contained range. It has been trading like a currency that time forgot, unlike its partner in crime the AUD down-under. Even the IMF warning that the Aussie is about +10% overvalued has tried to take the edge off the Japanese housewife's favorite commodity currency. Modest support from cross/JPY buying and a credit rating agency's triple A-rating nod has the AUD outperforming its sister for now.
AMERICAS Week in FX
Week in FX Asia – Bank of Japan Doubles Bond Buying Weakens Yen 
The Bank of Japan (BoJ) captured the attention of the foreign exchange world last week when it started to live up to the expectations of the market. After much anticipation, and lots of preceding rhetoric, Governor Haruhiko Kuroda announced the BoJ's plan to double its bond buying efforts to reach the 2% inflation target in the allotted two-year window. It was his comments on Prime Minister Shinzo Abe's inflation goals while still at the Asian Development Bank that might have won him the top job at the Japanese central bank. Earlier this week, the program kicked into gear and the JPY lost 4% versus the USD and 5% versus the GBP. The main beneficiaries have been Japan's exporters and holders of Japanese stocks with the Nikkei Index reaching new highs on the value of the yen.
ASIA Week in FX

WEEK AHEAD



NZD Reserve Bank of New Zealand Rate Decision

AUD Consumer Prices Index

USD Durable Goods Orders

GBP Gross Domestic Product

JPY Bank of Japan Rate Decision

JPY Bank of Japan Monetary Policy Statement

JPY Bank of Japan Governor Kuroda Post-Statement Press Conference

USD Gross Domestic Product