Week In Review In Association with OANDA Corporation
Report by  Dean Popplewell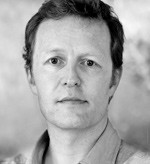 Dean Popplewell has a wealth of forex experience: professional currency trader for 10 years, fixed income trader for four years, and head of the global trading desks at various financial institutions in Canada. Dean is OANDA's resident currency analyst and has been writing OANDA's daily forex blog since January 2007 as a way to share some of his forex experience with the OANDA community.

Week in FX Europe: EURO Landing Continues To Have Opportunities 
Europe is "the land of opportunity" so says the deep in the profit long EUR investor. It was only a couple of weeks ago that the psychological 1.35 level was a mere mirage. It is now becoming just another small hurdle to take out. Falling Euro periphery yields and Friday's LTRO schedule repayment results are giving the 'single currency' some new found momentum that wants to push it towards the new psychological point of 1.37. Investors are now asking 'and why not.'
Week in FX Americas – Loonie Takes Flight In Wrong Direction 
Another benign inflation reading from Canada has the CAD ending the week extending its losses above parity outright. The country's core-inflation rose by an annualized pace or +1.1% on Friday, well below Governor Carney and the Bank of Canada's medium term inflation target of +2%. So far the week the loonies plight has fallen -1.47% against its largest trading partner, south of the 49th parallel.
Week in FX Asia – Abe's Cohorts Will Stand In The Way Of A Rising Yen 
So far it seems that hedge funds have been well positioned to profit from the yen's move, while real-money investors have mostly missed out on this 'outright' 15% decline over the last three months and a 25% fall against the EUR since the summer. The real-investor seems to have been too hung up on the EUR and its periphery concerns. The fact that the yen crosses remain under pressure, despite the BoJ falling somewhat short of expectations earlier this week, is strong proof that the Central Bank really does like yen at 100.
WEEK AHEAD


USD Gross Domestic Product Annualized
USD Fed's Monetary Policy Statement and press conference
NZD RBNZ Interest Rate Decision
EUR Consumer Price Index
USD Nonfarm Payrolls
USD Unemployment Rate