Investing in cryptocurrencies can involve a lot of risk-taking, particularly if you're a beginner. However, the risk doesn't just come down to the coins you choose to trade – the exchange platforms you use can contribute to this too, if their security measures aren't up to scratch.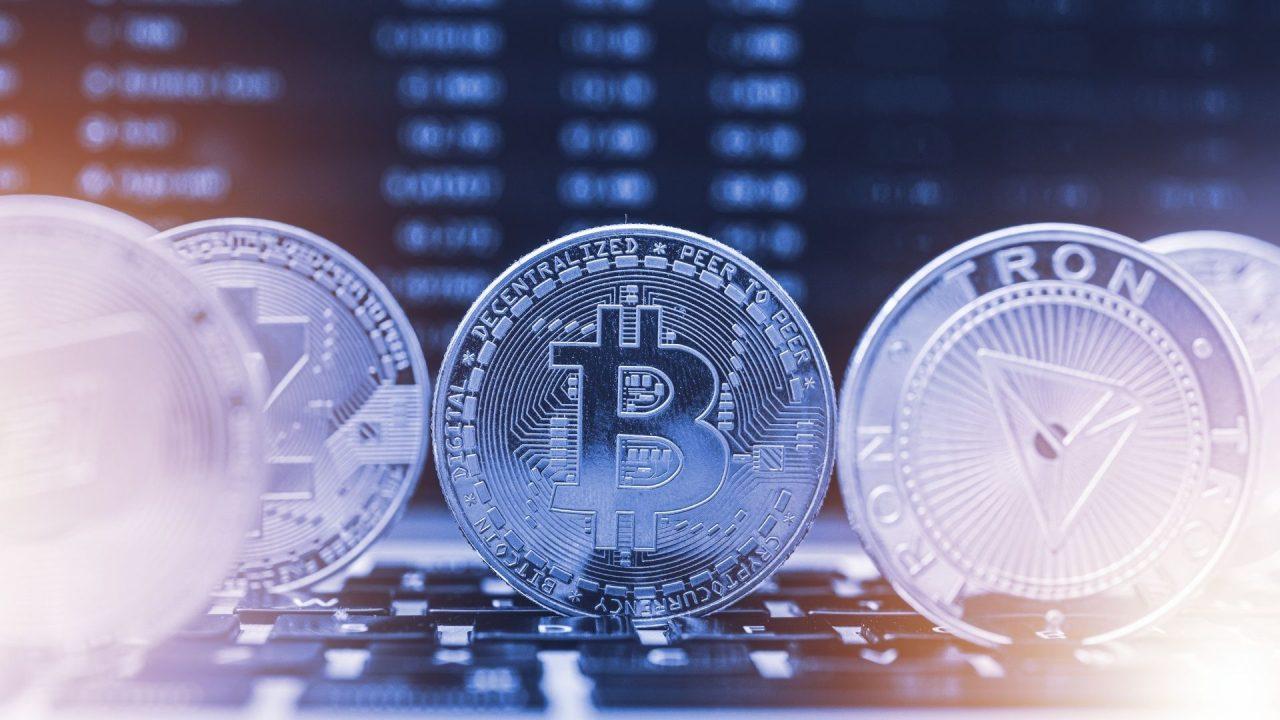 Fortunately, experts at cryptogambling.tv have highlighted five cryptocurrency exchanges with excellent precautions for protecting users' assets.
eToro is a multi-asset investing platform where users can invest in crypto-assets, stocks, and EFTs, with the option to select their own asset collection or invest in a ready-made Smart Portfolio. Bitcoin, Dogecoin, Ethereum, and Litecoin are just some of the many crypto assets available to buy and sell on the platform.
eToro offers lots of security for its users; by safeguarding funds in a regulated bank account, users are protected if the platform were to declare bankruptcy, as the money would not be able to be claimed by a third party and would be returned to customers.
SSL encryption is used to secure customers' personal information, which encrypts data before transmission between computers – as a result, only unreadable characters will be shown to anyone who attempts to intercept the data.
Available across the globe and to most states in the U.S., the cryptocurrency exchange platform Kraken allows users to buy or sell crypto using a range of fiat currencies, from the Japanese yen to Canadian dollars. With various cryptocurrencies to trade and sell, plus low trading fees, Kraken is suitable for both beginners and experienced traders.
95% of deposits through Kraken are held offline in cold storage units spread out internationally, which protects crypto assets from online hackers; as well as this, Kraken's servers are kept in cages with 24-hour surveillance by guards and video monitors.
Kraken conducts regular vulnerability tests of their system, not to mention it encrypts users' sensitive information – in fact, the crypto exchange was given the CS050 Award for its approach to ensuring the safety of users.
Digital financial platform Uphold allows users to trade and transfer a range of assets, from cryptocurrencies to precious metals, meaning that users can keep their investment portfolio in one place. On top of this, Uphold doesn't charge fees for deposits, withdrawals, or trading.
Not only are threats monitored on the system 24/7 but Uphold also conducts penetration tests and regular audits. As well as this, all employees and third-party vendors must go through background checks and due diligence as an extra level of protection for users.
Uphold uses a cold storage facility, where 90% of funds are kept protecting users' assets in the event of a security breach; in addition, the platform boasts a bug bounty program where users are rewarded for identifying vulnerabilities in the system.
Binance offers over 350 types of cryptocurrencies to trade, including Tether, Bitcoin, and Ethereum, to name a few. With a trading volume of $2.4 trillion and over 100 million active users, Binance is one of the largest cryptocurrency exchanges.
Binance uses a secure asset fund for users, or SAFU, to protect users' money – the fund keeps a portion of every fee taken by the exchange as protection in the event of financial loss to ensure users are refunded.
Proof of Reserves, which verifies digital asset collateralization held by crypto businesses, is another security measure taken by Binance; the 10th Proof of Reserves report was released recently, demonstrating that their assets are completely secure.
Additionally, Binance protects users by encrypting data in storage, while data in transit is protected through end-to-end encryption, which means that only the users themselves will have access to their personal information.
Bitstamp offers over 70 cryptocurrencies to trade – and while this number may be slightly lower than other exchanges, there are plenty of options for those new to trading, including popular cryptocurrencies such as Bitcoin Cash, Ripple, and Ethereum.
Despite being hacked back in 2015, after which Bitstamp reimbursed users for losses, the platform has since implemented more security measures and is known as one of the safest cryptocurrency exchange platforms. Encrypted servers are used to store data, with SSL encryption protecting all communications.
With 98% of the assets being stored offline in cold crypto storage, funds are protected from hackers – and the small portion that is kept in hot storage is used for everyday trading. Bitstamp also offers further protection with its crime insurance policy, which applies to theft when the exchange is breached.
A spokesperson from cryptogambling.tv commented: "Whether you're new to cryptocurrency or you're an experienced trader, it's essential to stay up to date on the exchanges you use to protect your assets.
"Although no exchange is 100% safe, many security measures can be taken to ensure maximum protection, from SSL encryption with eToro or SAFU with Binance."
This information was provided by cryptogambling.tv, experts offering insights into all things crypto.