The world of cryptocurrency has seen exponential growth in recent years, attracting a diverse range of individuals from all corners of the globe. But when it comes to female engagement with cryptocurrency, what does the landscape look like? Forex Suggest conducted a comprehensive analysis of global cryptocurrency ownership statistics, leadership roles in crypto companies, and more. The results suggest the role women are playing in the crypto sphere in 2023.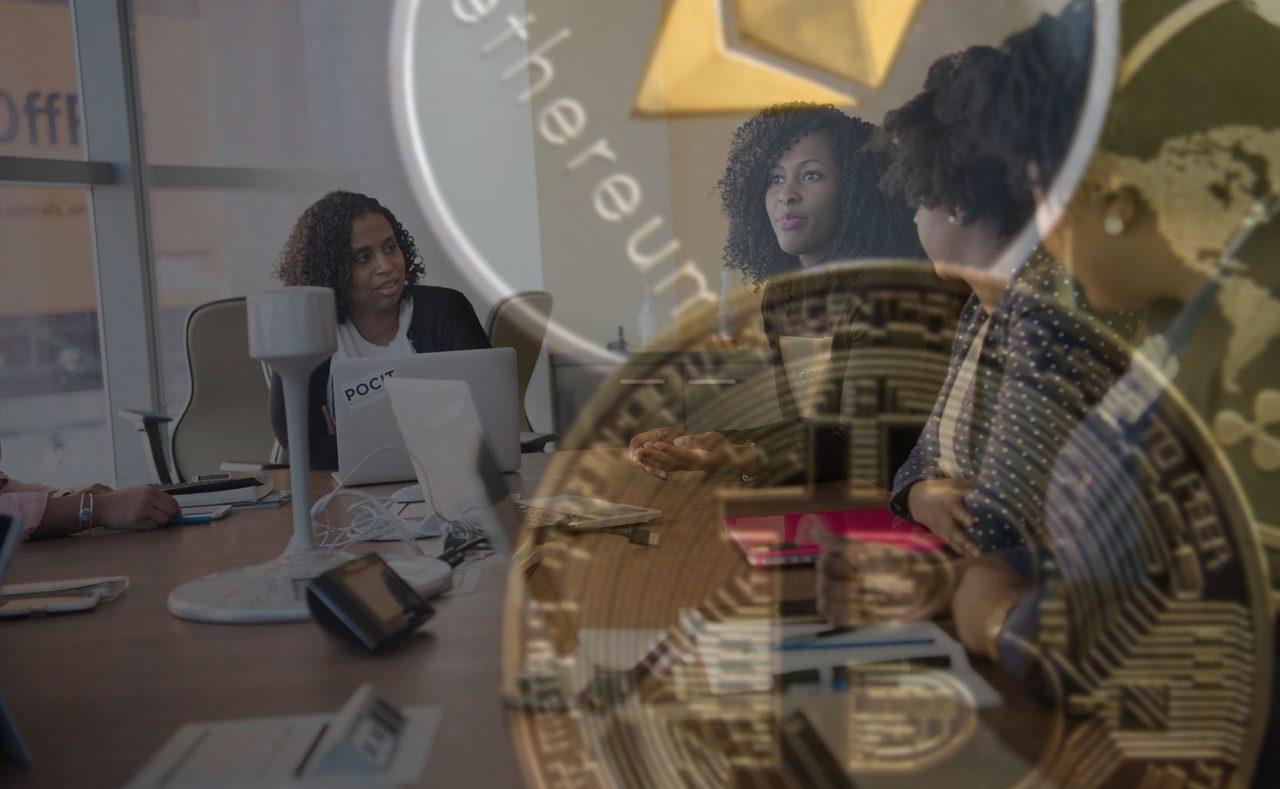 The allure of blockchain technology and the cryptocurrency realm lies in its inclusive nature, welcoming individuals from all backgrounds, irrespective of their gender, social standing, or age. Ultimately, the primary objective of cryptocurrency is to enable every individual to make more informed financial choices.
The research from Forex Suggest analysed global cryptocurrency owner statistics, the percentage of women in leadership positions at crypto companies and more to reveal what role women are playing in crypto in 2023.
Here are some detailed insights from the research:
The Top 10 Countries with the Highest Percentage of Female Crypto Owners
Vietnam (24.40%): Vietnam emerges as the global leader in terms of female crypto ownership, with a staggering 24.40% of women actively participating in the crypto market. Interestingly, Vietnam boasts one of the most balanced gender ratios among crypto owners, with 53% being men and 47% women.
Philippines (9.64%): The Philippines secures the second spot on the list, with 9.64% of women owning cryptocurrencies. This translates to an impressive 5.5 million female crypto enthusiasts in the country.
India (9.18%): India follows closely behind, with 9.18% of its female population engaged in cryptocurrency ownership. This equates to more than 60 million women in India who hold some form of cryptocurrency.
Venezuela (8.42%): Venezuela, known for its crypto-friendly environment, ranks fourth globally in terms of the percentage of women involved in cryptocurrency. An astonishing 8.42% of women in Venezuela are crypto owners, totaling over 1.1 million female participants in the crypto market.
South Africa (7.60%): South Africa stands strong in fifth place, with 7.60% of women owning cryptocurrencies, showcasing the growing appeal of digital assets among South African women.
Singapore (7.51%): Singapore demonstrates a robust crypto presence among its female population, with 7.51% actively participating in the crypto market.
United States (6.88%): The United States, a global leader in the crypto industry, features 6.88% female crypto ownership, representing over 11.5 million women in the country with a stake in the crypto world.
Brazil (6.63%): Brazil, known for its vibrant crypto community, sees 6.63% of its female population engaged in cryptocurrency ownership.
Nigeria (4.25%): Nigeria, a rising star in the crypto space, witnesses 4.25% of women actively participating in cryptocurrency ownership.
Argentina (4.22%): Argentina rounds off the list of the top 10 countries with 4.22% of its female population holding cryptocurrencies.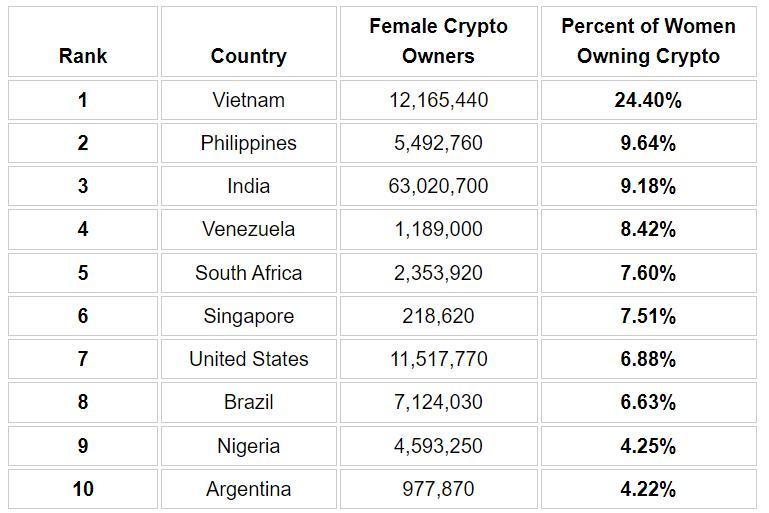 Gender Disparities in Crypto Leadership
While the world of cryptocurrency has witnessed impressive growth in female crypto ownership, gender disparities persist in leadership roles within the industry. A notable finding from the study reveals that a staggering 94% of CEOs in the crypto and blockchain space are male, leaving just 6% of leadership positions held by women.
Notable Exception: Chainalysis
However, amidst this gender gap, Chainalysis stands out as a beacon of inclusivity. Chainalysis boasts the highest proportion of women in leadership positions, with 46.15% of its leadership staff being female. This remarkable feat is a significant step towards a more balanced representation of women in key roles within the crypto and blockchain sector.
In conclusion, the Forex Suggest research study sheds light on the evolving landscape of female engagement with cryptocurrency in 2023. As more women around the world embrace cryptocurrencies, efforts to bridge the gender gap in crypto leadership roles continue to be a focal point for achieving diversity and inclusivity in the industry. The crypto world is undoubtedly becoming more diverse, promising a future where both men and women contribute equally to this revolutionary financial ecosystem.
To access the full research study, click here.