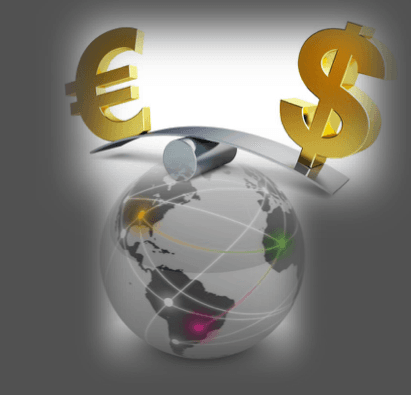 The euro was back on its heels on Friday, as European Commission president Jean-Claude Juncker met with Greek Prime Minister Alexis Tsipras in a show of solidarity, while the European Central Bank continued to embark on its bond buying program.
The EUR/USD plunged 110 pips to 1.0513, after a short-lived rally brought the pair back above the 1.06 level on Thursday. The EUR/USD faces immediate support at 1.0414 and resistance at 1.0715.
The euro had climbed to a session high of 1.0675 on Thursday after US retail sales declined unexpectedly in February. Weak US data persisted on Friday, but was overshadowed by ongoing volatility in the Eurozone.
Alexis Tsipras was in Brussels on Friday to meet with EU president Jean-Claude Juncker, who appealed to his European counterparts to stand with the cash-strapped Hellenic Republic as it aims to resolve its credit crunch. Last month Greece agreed to extend its €240 billion bailout package until June, but has been unable to convince its creditors its reforms are sufficient enough to unlock the next bailout tranche, valued at around €7.2 billion.
On Thursday German finance minister Wolfgang Shaeuble warned that Greece may accidentally stumble out of the currency union because its leaders failed to negotiate a new bailout agreement. This so-called "Grexident" scenario could permanently damage European integration at a time when the gap between rich and poor member states is widening.
European Central Bank officials have voiced concerns about the growing disparities in the Eurozone and are worried that the Bank's quantitative easing program could push rich member states such as Germany into overdrive. The ECB began printing money to buy sovereign bonds on Monday. The program, which injects €60 billion into the Eurozone economy each month, is expected to lift inflation above zero over the next 12 months. The program's initial phase will run until September 2016.
Publicly, the ECB has expressed confidence that quantitative easing would work. Policymakers forecast inflation to rise to 1.8 percent in 2017, in line with the central bank's target of just under 2 percent. Annual inflation currently sits at -0.3 percent. Annual CPI had fallen 0.6 percent in January.
QE is also expected to stimulate growth over the next two years, according to the ECB's latest forecasts. The ECB recently predicted growth of 1.5 percent this year, significantly higher than the December estimate of 1 percent.