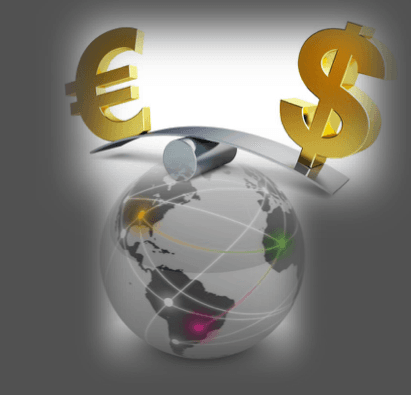 The EUR/USD surged 200 pips on Thursday, recovering from eight-month lows after the European Central Bank (ECB) extended its stimulus program in an effort to reinflate the economy.
The ECB cut its overnight deposit rate to -0.3% from -0.2%, which encourages regional banks to lend rather than keep money with the central bank. The main interest rate was left unchanged at 0.05%.
In addition, the ECB extended its quantitative easing program by six months to at least March 2017. The €60 billion a month bond buying program was launched in March of this year.
Although the ECB was expected to expand its monetary policy on Thursday, market participants were underwhelmed by the measures. This disappointment reflected in European stocks, which declined across the board. The pan-European STOXX 600 Index was down 1.7% in the London session.
Meanwhile, the euro skyrocketed against the dollar, climbing to its highest level in nearly three weeks. The EUR/USD exchange rate surged 2% or more than 200 pips to settle at 1.0816 after touching an intraday high of 1.0892.
Declines against the euro forced the US dollar index to its lowest level in three weeks. The dollar index, a weighted average of the US currency against a basket of competitors, fell 1.3% to 98.74.
The euro also surged against the British pound, with the EUR/GBP exchange rate adding 1.4% or 95 pips to 0.7193.
The common currency skyrocketed against the yen, with the EUR/JPY adding 2% to 133.40.
In economic data news, Eurozone retail sales declined unexpectedly in October, helping to bolster the ECB's case for additional stimulus. Retail sales declined 0.1% in October following a similar drop the previous month, the European Commission reported on Thursday. Economists had forecast an increase of 0.2%.
Despite underlying weakness, the Eurozone economy has shown signs of progress in the fourth quarter, according to industry PMI data. Markit Group's final Eurozone PMI Composite declined slightly to 54.2 in November, but remained well above expansion level, data showed on Thursday.
"With the November PMI data we now have a reliable indication of fourth quarter economic growth, and the upturn in the PMI points to euro area GDP expanding by 0.4% on a quarterly basis," said Chris Williamson, chief economist at Markit.
Eurozone growth slowed to 0.3% in the third quarter, with inflation continuing to hover near zero.