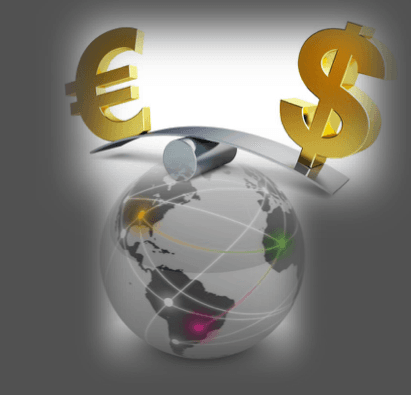 The EUR/USD continued to soar on Wednesday, as the European Central Bank held interest rates at 0.05% amid growing optimism that a new Greece bailout agreement would be reached in the coming days.
The EUR/USD was trading near daily highs in the New York session, climbing 0.7% or 80 pips to 1.1232. The EUR/USD posted unprecedented gains on Tuesday, surging from the low-1.09s to the mid-1.11s. The technical bias for the EUR/USD is bullish, according to the hourly and daily charts.
A stronger euro has eaten into the dollar's recent gains. The US dollar index, a trade-weighted average of the greenback against six currencies including the euro, plunged from the mid-97s to a low of 95.76 on Tuesday. The dollar index remained under pressure on Wednesday, consolidating at 95.71.
The European Central Bank held interest rates steady at 0.05% on Wednesday, as expected. The central bank intends to continue with its quantitative easing program for as long as necessary in order to stimulate economic growth and promote price stability.
Eurozone inflation was finally back above zero in May, data from Eurostat revealed on Tuesday. Annual CPI in the 19-member currency region was 0.3% in May, up from zero the previous month.
On Wednesday Eurostat said Eurozone unemployment fell to 11.1% in May from 11.2% in May. Separately, retail sales climbed 2.2% in the 12 months through April, adding to existing evidence that the Eurozone economy was gradually stabilizing.
In the United States, payrolls processor ADP said private employers added 201,000 jobs in May, narrowly beating forecasts calling for 200,000. Private sector employers added just 165,000 jobs in April, according to ADP's tally.
On Friday the Department of Commerce is expected to show the creation of around 220,000 nonfarm payrolls in May. Employers added 223,000 jobs in April, according to official government estimates.
Separately, America's trade deficit narrowed more than forecast in April, falling to $40.88 billion from $50.57 billion. Weaker exports weighed on GDP in the first quarter, revised estimates showed last week. The US economy contracted 0.7% annually in the first quarter, well below the advance estimate showing a 0.2% increase.
Meanwhile, the US service economy weakened in May, according to the Institute for Supply Management. The ISM non-manufacturing PMI fell to 55.7 in May from 57.8 the previous month, as business activity, new orders and employment all grew at a weaker pace.