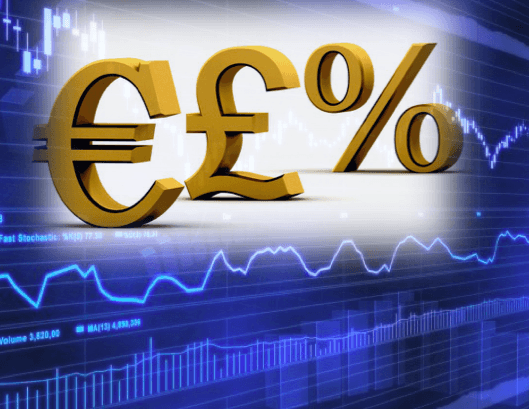 The euro was trading higher against its US counterpart Monday, as stronger than expected Eurozone CPI and unemployment data suggested the struggling currency region was beginning to turn a corner.
The EUR/USD climbed to a session high of 1.1245. It would subsequently consolidate at 1.1216, advancing 0.3 percent. The pair faces initial support at 1.1163 and resistance at 1.1233.
In economic data, Eurozone consumer prices declined 0.3 percent in the 12 months through February, following a 0.6 percent plunge in January, preliminary data from Eurostat revealed on Monday. A median estimate of economists called for a 0.5 percent drop.
February marked the third consecutive month of negative inflation for the Eurozone. Plunging energy prices pushed inflation into the negative territory in December for the first time since 2009. However, the currency region had struggled with very low inflation for more than a year, prompting multiple rate cuts by the European Central Bank. The ECB responded to negative price growth earlier this year by announcing a long-awaited quantitative easing program valued at €60 billion per month, lasting until at least September 2016.
The ECB will meet on Wednesday and Thursday to discuss monetary policy and release new inflation forecasts. The central bank's target rate is expected to remain at 0.05 percent.
Separately, Eurostat also said unemployment in the Eurozone fell to 11.2 percent in January from 11.3 percent in December, the lowest since April 2012, as the number of people unemployment declined by 140,000.
In US data, personal spending declined for a second straight month in January, fueling concerns about the consumer-led recovery. Personal spending fell 0.2 percent, following a 0.3 percent drop in December, the Commerce Department reported on Monday. A median estimate of economists called for a 0.1 percent decline.
Consumer spending accounts for two-thirds of US economic activity, making it a key guidepost of the recovery.
The Commerce Department also reported a 0.3 percent rise in personal income following an identical increase in December. Economists forecast a gain of 0.4 percent.
The core PCE Price index, which is used by the Federal Reserve to monitor inflation, rose 1.3 percent annually, unchanged from the previous month and higher than forecasts calling for 1.2 percent.
The US dollar was little changed on Monday, as the markets await several batches of high profile data, culminating Friday with February nonfarm payrolls. The US dollar index declined less than 0.1 percent to 95.24.