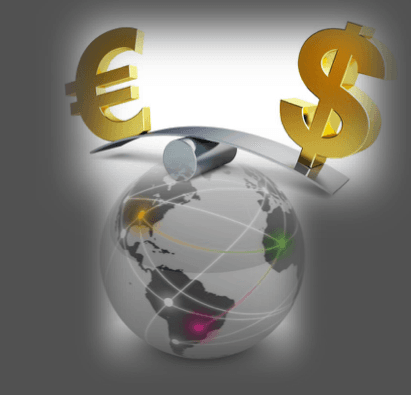 The euro was little changed against its US counterpart Friday after declining more than 70 pips in the European session, as fresh concerns over Greece's bailout program weighed on the common currency.
The EUR/USD was trading at 1.0881 in the early North American session, little changed from the previous close. The pair bottomed out at 1.0801 in European trade, declining around 70 pips. Initial support is located at 1.0809. On the upside, the 1.10 level continues to offer the most resistance.
The euro rallied sharply over the past week, as a tumbling US dollar propped up global currencies. The dollar was under pressure on Friday after the Department of Commerce failed to revised fourth quarter growth data. The US economy expanded at an annual rate of 2.2 percent in Q4, unchanged from the previous estimate.
In the Eurozone, the Greek debt crisis was back in focus on Friday after Athens failed to secure a quick loan from its fellow member-states earlier in the week. Faced with the prospect of bankruptcy, Greece is preparing new reforms to be presented next week.
According to sources, Athens is due to run out of money by April 20 should it fail to reach an accord with its creditors.
The list of reforms to be presented next week include measures to increase tax revenues and make the judicial process more effective, according to a Greek government spokesperson.
Greek bank deposits declined by €7.5 billion in February, putting even more pressure on the government to reach a deal. Deposits have declined by around €100 billion since the start of Greece's financial crisis back in 2010.
Ongoing concerns about a potential Greece exit from the Eurozone has tainted an otherwise improving outlook on the currency bloc. The region's economy is on pace to expand around 0.3 percent in the first quarter, according to Markit Group's latest PMI data. Earlier this week the Ifo Institute said German business confidence rose for the fifth consecutive month and reached its highest level in eight months, reassuring the markets that the Eurozone's largest economy was contributing to its expansion.
The European Commission will release preliminary CPI data next week. Eurozone annual inflation was -0.3 percent in February, compared to -0.6 percent the previous month. Inflation is expected to remain very low in 2015 before making a gradual recovery over the next two years.