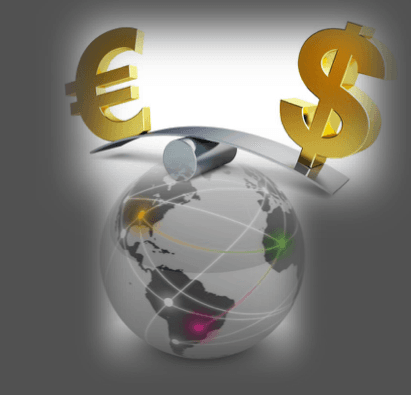 The EUR/USD edged lower on Tuesday but maintained the 1.12 level, as last minute negotiations between Greece and international creditors began after Greek finance minister Yanis Varoufakis said his country won't make a €1.6 billion payment to the International Monetary Fund.
The EUR/USD was relatively steady after a highly volatile Monday session saw the pair rebound nearly 300 pips. The EUR/USD was trading at 1.1218 in Tuesday's early New York session, down 0.2%. The pair faces immediate support at 1.1200 and 1.1160. On the upside, the EUR/USD is likely to face resistance at 1.1290, followed by 1.1340.
The euro was under pressure at the start of the week, as investors reacted to another round of failed negotiations between Greece and its creditors over the weekend. The EUR/USD bottomed out at 1.0976 on Monday before surging back to retake 1.1200 later on in the day.
Greece will miss its June 30 payment deadline to the IMF, finance minister Yanis Varoufakis confirmed on Tuesday as both sides met for last minute talks. The European Commission offered Greece another proposal on Monday in an attempt to break the months-long impasse. Athens is expected to default on its IMF loan should it not be able to pay the €1.6 billion owed to the international lending institution by end of day Tuesday.
Tuesday also marks the last day of the current bailout extension. International creditors offered Greece a five-month extension last week in exchange for tough financial reforms. Greece rejected the proposal and called a national referendum for July 5 on whether to accept the new bailout terms. Greek officials have urged their citizens to vote against the latest reforms.
A wave of anti-austerity protests swept through Greece on Monday as the country's banks were forced to close for the first of six business days. The global financial markets responded extremely negatively to the developments, with global stock indices plunging across the board. Asian indices rebounded on Tuesday, while European stocks were mixed.
In economic data, Eurozone inflation eased to 0.2% annually in June from 0.3% the previous month. So-called core inflation, which strips away volatile goods such as food and services, rose 0.8% annually in June following a 0.6% increase.
In Germany, retail sales rose faster than forecast in May, climbing 0.5%. However, in annual terms, retail sales were down 0.4%.
Separately, German unemployment was little changed in June, with the unemployment rate averaging 6.4%. Eurozone unemployment also held steady at 11.1%, official data showed.