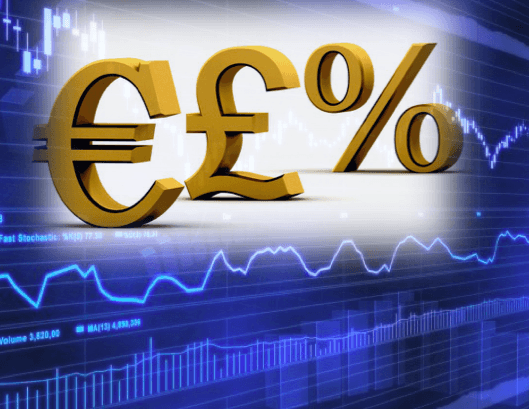 The euro fell to fresh 11-year lows against the US dollar on Thursday, declining for a third consecutive day on the news that the European Central Bank will implement its quantitative easing program next week.
The EUR/USD oscillated on Thursday, hitting a high of 1.1114 before pulling back to the low-1.10s. It would subsequently consolidate at 1.1034, declining 0.42 percent. The pair faces initial support at 1.1006 and resistance at 1.1131.
ECB President Mario Draghi outlined the central bank's bond-buying strategy in a press conference following the Governing Council meetings. Draghi said the ECB's quantitative easing program will begin on Monday and run until at least September 2016, reiterating that public and private bond purchases will amount to €60 billion euros per month.
The central bank also upgraded its GDP forecasts for 2015 and 2016, suggesting that the currency region's nascent recovery was gaining momentum. Policymakers now expect the Eurozone economy to grow 1.5 percent this year and 1.9 percent in 2016, up sharply from previous estimates of 1 percent and 1.5 percent, respectively.
However, ECB staff downgraded this year's inflation forecast to zero from 0.7 percent. The ECB expects inflation to rise to 1.5 percent in 2016, up from an earlier estimate of 1.3 percent.
The ECB made no changes to its key interest rate, marginal lending facility and deposit facility, as expected. The corresponding rates remained 0.05 percent, 0.3 percent and -0.2 percent, respectively.
In economic data, German factory orders declined in January, reflecting softer international demand. Orders declined at an annual rate of 3.9 percent in January, following a revised increase of 4.4 percent in December.
Meanwhile, US factory orders declined for a sixth consecutive month, although a key gauge of business investment rebounded. New orders for factory goods declined 0.2 percent in January, following a revised 3.5 percent drop in December.
Orders for non-defense capital goods excluding aircraft – a measure of business spending – rose 0.5 percent in January. Shipments of non-defense capital goods orders excluding aircraft, which are used to calculate gross domestic product, increased 0.1 percent, official data showed.
A separate report from the Labor Department showed jobless claims climbed to nine-month highs last week, a sign inclement weather was stalling the labour market's progress. Jobless claims rose by 7,000 to 320,000 last week. The median estimate of economists called for a drop to 295,000.
The Labor Department on Friday will report on February nonfarm payrolls. The report could show employers added 240,000 workers in February, following an increase of 257,000 in January.