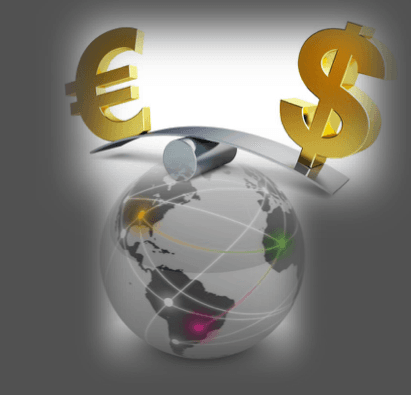 The EUR/USD was on its heels Thursday, as the markets awaited key remarks from Mario Draghi after the European Central Bank held interest rates at record lows.
The EUR/USD was trading at session lows following the ECB rate announcement, tumbling 0.8% to 1.0866. Key support levels for the EUR/USD are 1.0819 and 1.0800. On the upside, the EUR/USD could face resistance at 1.1036, followed by 1.1086.
The European Central Bank kept its main interest rate at 0.05% on Thursday, as predicted by the vast majority of market analysts. The deposit rate was also kept unchanged at -0.2%.
The ECB has remained relatively quiet since launching a €1.1 trillion stimulus program back in March to counteract deflation and promote economic growth. Bank policymakers are now focused on facilitating Greece's new bailout plan, which was passed by Greek parliament on Wednesday.
The EUR/USD has declined by more than 2% since Monday, as news of a Greek bailout agreement made its way through the markets. The US dollar has strengthened significantly over the same period, as investors have shifted their attention back to the Federal Reserve's rate hike timetable. The dollar index advanced 0.5% on Thursday, climbing to 97.63.
In economic data, Eurozone inflation was unchanged in June, as energy prices declined by a wider margin. On an annual basis. consumer prices in the 19 countries sharing the euro increased 0.2%  in June, Eurostat confirmed on Thursday. So-called core inflation, which strips away volatile components such as food and energy, rose 0.8% annually. Energy costs fell 5.1% following a 4.8% drop in May.
The ECB, which targets inflation at just under 2%, expects Eurozone CPI to rise to 1.5% in 2016 and 1.8% in 2017.
In US data, initial jobless claims declined by 15,000 to a seasonally adjusted 281,000 in the week ending July 11, the Department of Labor reported Thursday. That was the sixteenth consecutive week jobless claims were below 300,000, a threshold usually associated with a stronger labour market.
The four-week moving average of initial claims increased by 3,250 to 282,500. Meanwhile, continuing jobless claims for the week ending July 4 fell by 112,000 to 2.22 million, official data showed.
National unemployment currently sits at 5.3%, just above the range that most Fed policymakers consider consistent with full employment. US employers added 281,000 nonfarm payrolls last month, following a gain of 271,000 in May.