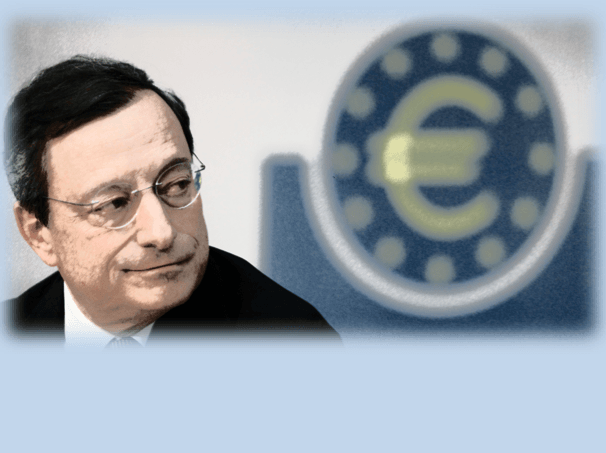 European stocks continued to rally on Wednesday after Mario Draghi reiterated the European Central Bank's commitment to support the euro area economy, as investors digested another slowdown in US job creation.
Europe's benchmark STOXX 600 Index rose 1 percent on Wednesday. The major averages were up in most major European markets, including London, where the FTSE 100 also added 1 percent. The CAC 40 in Paris added 0.9 percent and Madrid's IBEX 35 climbed 1.3 percent. Germany's DAX Index was down 0.2 percent in intraday trade, as Volkswagen shares fell sharply for a second straight day.
European stocks were supported after ECB President Mario Draghi said the central bank was ready to expand its stimulus program as early as December.
"Even though domestic demand remains resilient, concerns over growth prospects in emerging markets and other external factors are creating downside risks to the outlook for growth and inflation," Draghi told a European cultural event in Frankfurt on Tuesday.
"In this context, the degree of monetary policy accommodation will need to be re-examined at the Governing Council's December meeting," he added.
The Eurozone economy expanded just 1.5 percent annually in the second quarter and may have slowed from that level in the July to September period. The European Commission will post its preliminary Eurozone Q3 GDP figures next week.
European stocks were also supported by news of a continued slowdown in US job creation in October, suggesting the Federal Reserve will be hesitant to begin raising interest rates this year.
US private employers added 182,000 jobs in October, following a downwardly revised gain of 190,000 in September that was originally reported as 200,000, ADP said on Wednesday. Job creation has slowed considerably this year from the torrid pace seen in 2014. Employers have added fewer than 200,000 workers in each of the past four months, according to ADP figures.
The Labor Department will release official October jobs figures on Friday.
Expectations for continued low-rate stimulus by the Fed pushed US stocks higher in Wednesday's early morning session. The Dow Jones and S&P 500 Index each added 0.3 percent after the opening bell. US stocks rose sharply in the first two days of the week, thanks to a rebounding energy sector.
US stocks have added around 10 percent since the start of October, capping off the strongest month in four years.