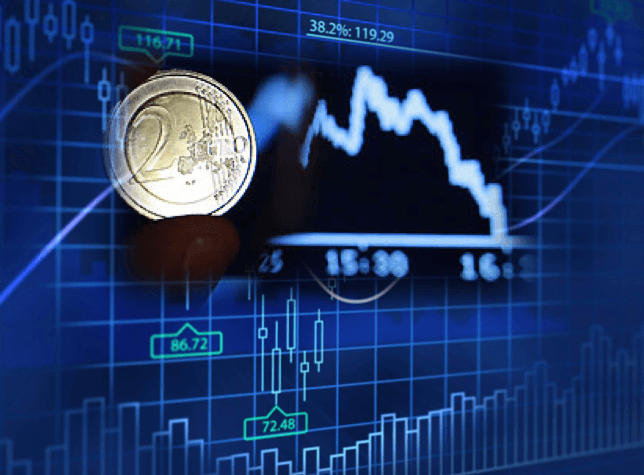 European stocks declined sharply on Tuesday after Turkish fighter jets shot down a Russian warplane in Syria, leaving investors fretting about escalating geopolitical risks.
All of Europe's major stock indices were down sharply in intraday trade. London's FTSE 100 Index fell 1.2%. Frankfurt's DAX Index declined 200 points or 1.8%. Stocks in Madrid and Paris were down more than 2%.
American stock futures were also down sharply ahead of the bell, with the Dow Jones Industrial Average shedding more than 100 points. US stocks had traded slightly lower on Monday.
Stocks came under pressure on Tuesday after Turkey shot down a Russian jet fighter near the Syrian border on the claim that it violated Turkish airspace. Moscow said it can prove the plane never entered Turkish airspace.
Escalating Mideast tensions spurred a large rally in oil prices. US crude prices rose 79 cents or 1.9% to $42.54 a barrel. International benchmark Brent crude also climbed $1.12 or 2.5% to $45.95 a barrel.
The price of gold also shot up on Tuesday, as investors looked to hedge against growing geopolitical risks. Gold for February delivery, the most actively traded contract, rose $10.30 or 1% to $1,076.90 per troy ounce on the Comex division of the New York Mercantile Exchange. The yellow metal touched an intraday high of $1,080.50.
Precious metals rallied across the board. The price of silver climbed 10 cents or 0.7% to $14.16 per troy ounce. Copper also rallied $1 or 0.5% to $203.15 a pound.
Higher gold prices weighed on the US dollar, which is negatively correlated with the yellow metal. The US dollar index, a weighted average of the greenback against a basket of six currencies, fell 0.3% to 99.52.
In economic data news, the US economy expanded faster than previously forecast in the third quarter, revised estimates from the Commerce Department showed on Tuesday. US gross domestic product (GDP) expanded 2.1% annually in the July to September period, well above last month's advance estimate of 1.5%.
The upward revision was driven by higher business inventories and an increase in business spending. Consumer spending was revised down to reflect 3% growth instead of 3.2%.
The third quarter expansion put the US economy on pace to grow at least 2% annually in the second half of the year, signaling that the Federal Reserve will be comfortable in adjusting interest rates next month.
Germany also posted revised third quarter GDP figures on Tuesday. Europe's largest economy expanded 0.3% in the third quarter and 1.7% annually, unchanged from the initial estimate.