The euro dropped off a two-year high against the dollar this morning after a survey showing that business morale in Germany was unexpectedly down for the first time in six months. This, combined with private sector activity surveys yesterday that came in below forecast, are raising concerns about the effect of a strong euro on European exports.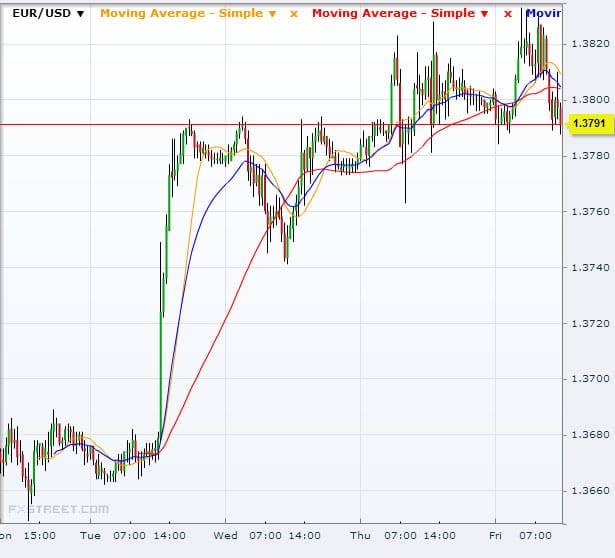 However, the drop-off in the euro was a mild one, and did not break the 1.3780 support level, with moving averages indicating that it was still on an uptrend against the dollar. This trend is being driven by widespread expectations that the US Federal Reserve will maintain its stimulus package. Speaking to Reuters, Morgan Stanley's head of global foreign exchange strategy hans Redeker said "The euro is due for a short-term correction and could drop towards $1.3720…But by the first week of
December it could be as high as $1.42."
Mr Redeker added that he expected the euro to be one of the currencies that gains most directly from the weakening dollar, especially with eurozone banks selling off assets to shrink balance sheets ahead of the European Central Bank's Asset Quality Review.
Joerg Asmussen, Executive Board member of the European Central Bank, said this morning that the bank is not concerned about the high price of the euro, despite concerns among Eurozone exporters, and this means that intervention is unlikely.
Some traders may see this as a green light to continue buying the euro. However, there are some dark clouds on the horizon, with signs that the faltering eurozone recovery could be running out of steam – a situation that has been exacerbated by the strength of the single currency