The key economic data in Europe this morning concerned the Eurozone, and it makes for encouraging reading. In Q2 2013, the German economy grew by 0.7%, 0.1% ahead of expectations. This marks a huge improvement over the previous quarter's growth of 0.1% and the negative growth surprise of -0.7% in the final quarter of 2012.
Year on year growth is also better than forecast, with +0.9% rather than the expected 0.3%.
The news from France was even more encouraging, with a growth rate of 0.5% in Q2 2013 marking the exit from two quarters of negative growth, which is technically a recession. And although Spain and Italy are still in recession, their economies are doing better than expected.
The Eurozone as a whole grew by 0.3 per cent in the second quarter, beating estimates of 0.2% and reversing the 0.3% contraction in the previous quarter. There was also good news on the UK labour market front, with jobless claims falling by 29,200 over the past month, beating estimates of 15,000, and average weekly earnings over the second quarter also rose by more than expected.
Market Reaction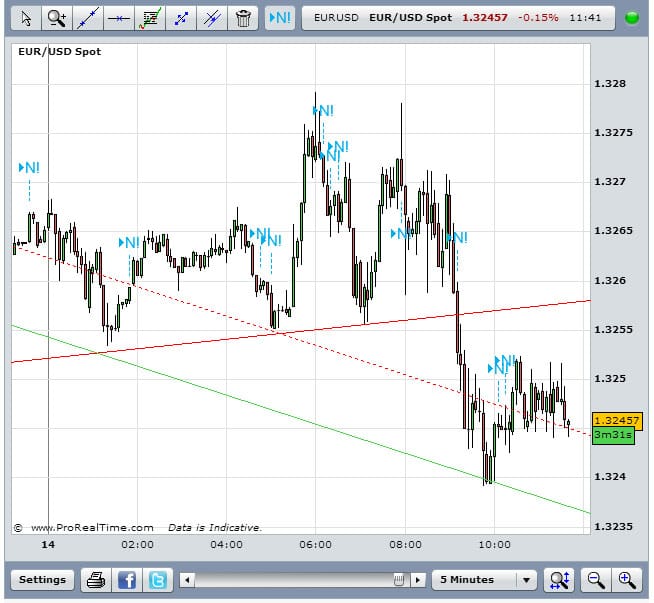 Initially, this flurry of positive news caused a marked upswing in the EUR/USD, followed by a big sell-off, but the price now appears to be back on an upward trajectory.