The US dollar reached a six-week high against a basket of major currencies yesterday, and appears to be staying fairly close to that peak today. The rally was driven largely by the release of encouraging economic data yesterday, which made the prospects of the Federal Reserve tapering its stimulus package this month seem even more likely.
Another possible factor in the rally was that some investors may be buying into the dollar due to continued uncertainty about the prospects of a US-led attack on Syria. High treasury yields have also played a part in supporting the dollar, with the two-year bond yield at 0.4264%, close to the two-year peak of 0.442% it hit on June 26th.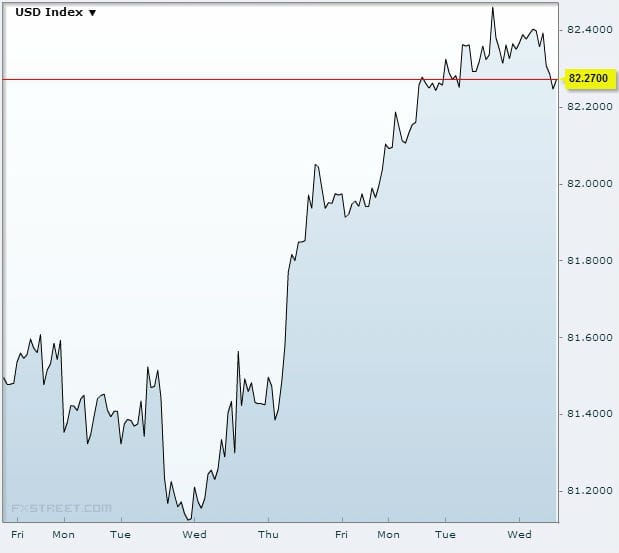 At the time of writing, the dollar index appears to be holding steady at around the 82.2700 mark, close to the peak of 82.516 reached on Tuesday, which was the highest level since July 22nd. The data released yesterday showed that the US manufacturing sector was growing at its fastest pace in more than two years last month, and also that construction spending went up in July.
This makes the prospect of Fed tapering, which is dependent on an improvement in the US' economic performance, much more likely, and this will have encouraged traders to buy into the US dollar. The Fed is set for a policy meeting on the 17th and 18th of this month, and unless US payroll numbers spring a negative surprise, it is widely expected that they will decide to commence tapering at this meeting.