The release of disappointing US jobs data pushed the dollar index down to near a nine month low yesterday, dashing hopes for a reduction in monetary stimulus before the new year.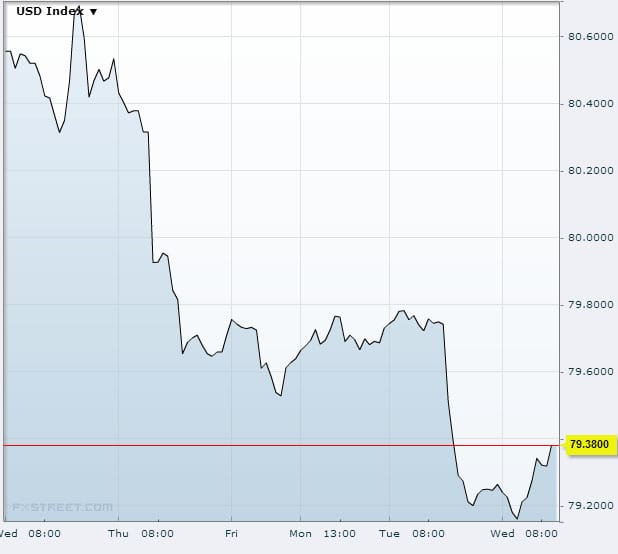 The data in question, the release of which was delayed due to the 16-day government shutdown, showed that US employers added a lot less workers than had been expected in September. This indicates that the economic recovery may have been losing momentum even before the shutdown.
The dollar also hit a new two-year low against the euro, pushing the single currency to a two-year peak against a basket of currencies. If this trend continues, it could cause problems for Europe's already struggling economies, as a strong euro would harm exports.
The greenback also fell against the safe-haven yen, with a drop in regional shares – including a 1.2% drop in Chinese equities – negatively affecting sentiment in Asian markets.
A poll of US primary dealers, conducted by Reuters, showed a widespread belief that the Fed will not start cutting its $85 billion per month bond buying scheme until March.
The continuation of monetary stimulus means that high-yielding currencies such as the Australian dollar should extend gains. Earlier today, the Aussie climed to a four and a half month high against the greenback of $0.9758 after inflation rates came out higher than expected, reducing the chance of interest rate cuts from the central bank in Australia.