The blockchain based digital token Edge has won "Best Edge Computing Platform" in the IoT Innovation category at the Future Digital Awards 2019. The award was given following a thorough judging process undertaken by the analyst team at digital research consultancy Juniper Research. Edge has been the only blockchain-based company focused on tokenomics and cryptocurrencies that has been awarded in the Technology and Innovation Category this year.
Juniper judged award entrants on a number of elements, specifically: Product Features and User Benefits; Product Innovation; Commercial Partnerships; Commercial Launches; Compliance & Certification; and Future Business Prospects.
The key strengths and advantages of Edge noted by the judging panel were:
Overall effect of increasing speed and efficiency in a wide range of applications.
Use of blockchain in edge computing.
7 established B2B partners.
Network coverage in 60+ countries.
The fact that anyone with a laptop, mobile or any connected device can earn $EDGE tokens by supplying spare computational and storage capacity to the network. The panel believe this idea is unique and innovative.
This is a prime product, as Juniper Research expects 5G and edge to increase massively in the coming years especially within sectors such as smart manufacturing and smart cities.
The business model leverages existing connected devices to provide computational power that can be monetised was seen as a huge plus.
Despite a lack of standards, the key strength here is the solution uses most connectivity standards.
Edge is open to partnerships with anyone who has a device.
Joseph Denne, CEO and Co-Founder of Edge Network said: "It is a testament to the hard work of the team here at Edge that we have won 'Best Edge Computing Platform' in this year's Future Digital Awards and we are delighted to have been recognised by this award win. With edge computing expected to be a significant emerging technology, we see ourselves as a first mover in the space. Over the next few years we envisage our network growing well beyond the current 271 nodes, with 45 going live in the first week that we started self-boarding in September 2019, leading to a truly global, scalable and secure edge computing network."
Likewise, Elson Sutanto, Principal Analyst at Juniper Research added: "Edge was an outlier when it came to judging this category, mainly due to their network being live in production and already allowing people to monetise their spare computing capacity. Along with IoT, 5G and blockchain, we see edge computing as a key emerging technology of the future."
Founded in 2013, Edge is a network services business built on blockchain technology providing a fast, secure, cost effective alternative to cloud computing via its global edge computing network. Edge allows individuals to monetise their spare internet capacity by connecting to the Edge network via their home broadband, in return for automated monthly payments.
Other winners for the Technology and Innovation Category
Besides Edge, these are other companies that were also awarded by Juniper Research:
Automotive & Telematics Innovation: Best Consumer Product
Winner: Wejo Intelligence marketplace Wejo
Honourable Mention: NXM Wave Labs' autonomous security firmware NXM Wave
Automotive & Telematics Innovation: Most Innovative ADAS Solution
Winner: Qualcomm 9150 CV2X Chipset Qualcomm
Honourable Mention: LiDAR Harman
IoT Innovation: Best IoT Healthcare System
Winner: iN: Cognitive Patient Care Assistant Inspiren
Honourable Mention: Wearable pH Sensor L'Oreal
IoT Innovation: Best IoT Security Innovation of the Year
Winner: AirOn eSIM Management G+D Mobile Security
Highly Commended: ZoOm 3D Face Authentication ZoOm
Smart Cities Innovation: Best Citizen Engagement Solution
Winner: Tomi Tomiworld
Highly Commended: SAI Cart SAI Group
Smart Cities Innovation: Best Smart City Platform
Winner: Trafi Jelbi
Honourable mention: SoMo Transportation App SoMo
Smart Cities Innovation: Smart City Innovation of the Year
Winner: Gemalto Instant Connect Gemalto, a Thales company
Honourable mention: ZomeKIT Zome
Smart Devices Innovation: Consumer Wearable Device of the Year
Winner: Hololens 2 Microsoft
Honourable mention: Owlet smart Sock Owlet
Enterprise Wearable Innovation of the Year
Winner: XR-1 Developer Edition Varjo
Honourable mention: Fusion AR JuJoTech
Smart Devices Innovation: Immersive Technology Innovation of the Year
Winner: PLOTT LetsPLOTT
Honourable mention: C360 Personalized Viewing Experience C360
Smart Home Innovation: Best Smart Energy Innovation
Winner: AutoGrid Energy Internet Platform AutoGrid
Honourable mention: CLP Smart Energy Connect Platform CLP Smart Energy Connect
Smart Home Innovation: Best Smart Home Innovation
Winner: Awair 2nd Edition Awair
Honourable mention: SPIN SIDN Labs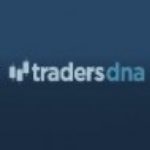 tradersdna is a new digital source for retail and institutional Forex traders, industry leaders and capital market players offering useful resources, research, the latest breaking information, news, Forex PR, and receive an in-depth analysis of latest events.