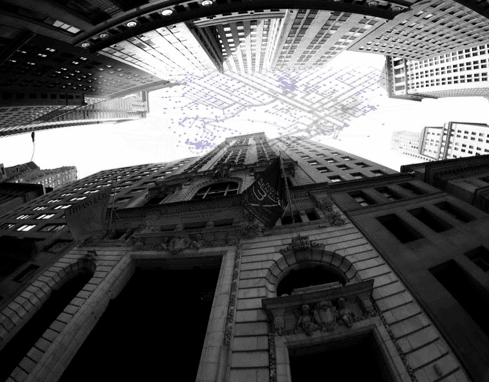 The Financial Conduct Authority of the UK has released a clarification on the nature of copy-trading services like eToro and the kind of permissions that platforms will need in order to carry out the practice in the country.
Copy trading is a relatively new type of investment that allows investors to release their trades publicly and have other traders follow them in their decisions. Online social trading platforms are driving the possibilities, and they're becoming a big enough problem that financial regulators are .
The basic definition at the heart of the statement from the FCA is the following: If the brokerage asks permission before every copied trade it's not managing the portfolio. If it executes the trades automatically it is involved in portfolio management and will need a license that allows it to do so legally.
In its own words it is portfolio management in a case where"managing portfolios in accordance with mandates given by clients on a discretionary client-by-client basis where such portfolios include one or more financial instruments."
Regulators move in
The increased popularity of copy-trading is making it impossible for investors to avoid regulating the area, though there seems to be little protest from inside the industry to the current level of regulation. It's clear that the area is becoming important enough to pay attention to, though it's not being regarded as a major concern.
A relatively light touch procedure is certainly being followed, but increased regulation may still bring massively increased costs. This week's announcement could cause an increase in wages and legal fees for some copy trading platforms, and the effects of regulatory action in the UK will inform the debate on similar moves on the line in the United States.
As with so many Internet-borne financial innovations, most traders are waiting to see what the establishment thinks before getting in on the action. With stories of fraud and bad returns strangling much of the media coverage of breakout Fintech, it's not surprising.
Big returns are there for some people, and there will always be stories of the major victors in the papers. Copy trading should only be added to a portfolio if the risks are understood, and you have a good idea of the process from start to front.
Copy trading gains prominence
With an increase in lower cost trading platforms, copy trading is becoming a real force in retail investment. Though people have always tried to follow the likes of Warren Buffett into big moves, today's atmosphere is decidedly different from that old-school style.
Nowadays using platforms like eToro you can follow somebody without a news presence and attempt to get exposure to their good decision making. The point of the regulator's clarification is that this sometimes constitutes portfolio management by the investment services offering it.
Regulators have essentially decided that if the client needs to approve each trade there is no need for the platform to follow portfolio management regulations. If, however, the trades are executed automatically in line with the investor's follows, that is seen as portfolio management and extra rules have to be followed in order to make it legal.
Shock risks loom big
Famed experts on copy trading sites, like Chris Fahrner a 25-year-old German currency trader, aren't immune to the problems of the wider market, meaning that shocks, like that in Switzerland last week can cause huge slumps.
Fahrner is one of the stars of eToro who, at his peak, had more than 5,000 people copying his every trade. His total gain across the last year is close to 300%, but in the last three months he's lost 10% of his portfolio value and copiers keep deserting him. In the last month he's dropped 15% of his value.
Copy-trading is investing in a single person and, though you may be able to pick the wheat from the chaff, one irrational decision can ruin an investor and wipe out your portfolio at the same time. Shock macro situations, like the Swiss Central Bank's decision last week can be similarly destructive.
Some are still betting that copy trading will remain a niche method of investing, but the sites involved continue to grow. eToro says that growth in 2014 was four times levels in the previous year, a striking statistic.
Regulators also seem interested in letting the industry breath for the time being, so copy trading, and other forms of network driven social investment, will likely form the backbone of a major trend in changing investment in 2015.