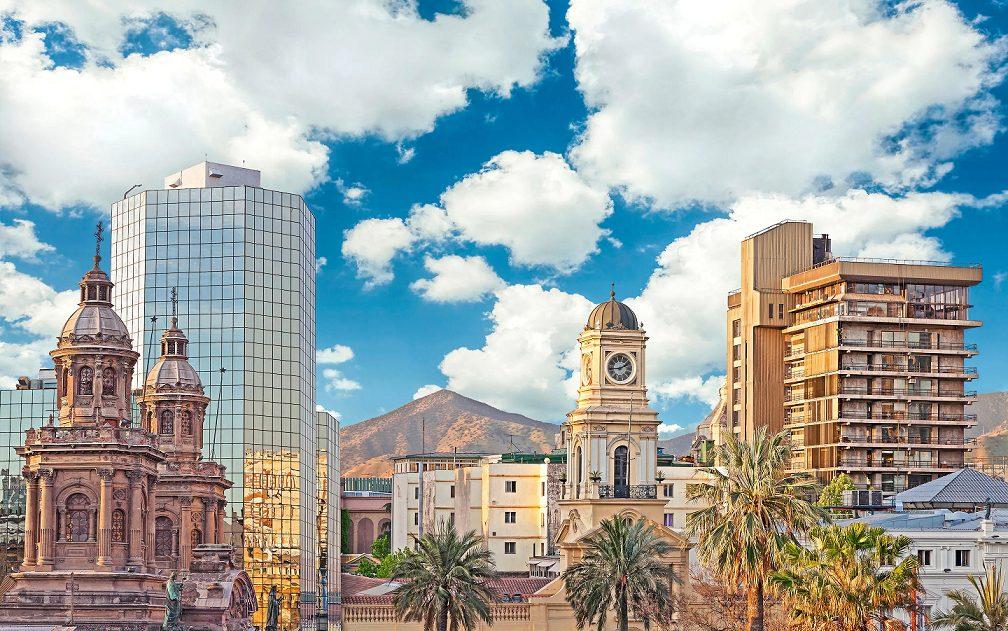 Chile's environmental regulator recently rejected an application from Anglo American (LON:AAL) for an expansion of its flagship Los Bronces mine which would have cost $3 billion. The investment in the project will not be allowed to move forward and is a notable signal to the country, and miners in the region for where Chile's government stands on large-scale mining. Certain countries are known as being less risky when it comes to doing business and bringing in foreign investment. With its latest move, Chile is blocking a capacity expansion for a project that has been mined for over 150 years.
Instead of heading into uncertain territory in Chile, or even Mexico where the government has nationalized several resources in recent years, investors will look for more stable, and investment-friendly jurisdictions. Ecuador stands out as an example.
President Guillermo Lasso has a clear agenda of economic revitalization through private investment with one of the key pillars being the growth of the mining sector to see Ecuador become a major exporting country like Chile and Peru. Since his appointment last year, Lasso's administration has taken immediate action to achieve this by rolling out the red carpet to the international mining sector through Decree 151, a Mining Action Plan improving the regulatory and fiscal framework by streamlining permitting and providing tax incentives for new mining investment through new Investment Protection Agreements. This would reduce income taxes by 5% and would be in stark contrast to the world's #1 and #2 copper producers, Chile and Peru, where upheaval and higher taxes are causing a reassessment of the supply profile creating an opening and a realignment of capital flows that benefit Ecuador.
One mining company in particular that's operating in Ecuador, Solaris Resources (SLS:TSX, OTCQB: SLSSF) has been singled out by President Lasso as an example of best mining practice in the country. The company operates the Warintza Project which just delivered a major mineral resource update that includes 1.5 Bt @ 0.5% CuEq with a robust starter pit of 280 Mt @ 0.8% CuEq from the first of four deposits discovered on the property. Given the natural, structural advantages in Ecuador's mining district that contribute billions of dollars of capital and operating cost efficiencies, the resource estimate establishes Warintza as one of the most robust greenfield copper development opportunities in the industry, and a clear win for Ecuador.
Foreign Investment Critical
When it comes to foreign investment in Latin America, many countries cannot afford to turn away companies or make it difficult to operate in the country. Doing so would often be a death sentence for many economies. This is especially true for Ecuador which has been working hard to attract foreign companies, and bring in the investment needed to grow the economy. Ecuador has therefore made itself a strong partner for businesses to boost local economies, and the federal tax base. On top of that, projects in the country bring job creation and other benefits to the regions in which they are put.
Anglo American's debacle in Chile will now require an appeal of the decision. This appeal will need to be filed by the company as well as other co-owners of the mine. Co-owners include Mitsui, Mitsubishi, and Chile's state-owned copper mining company Codelco. Los Bronces is an important mine for the country, holding 30% of Chile's copper resources and accounting for 10% of the total global copper inventory. It is currently running out of high-grade copper ore, and the multi-billion dollar investment would allow Anglo American to expand into a new underground section of the mine where it could tap into higher-grade ores. Additionally, it would extend the life of the mine to 2036, maintaining operational status for more than another decade, including all of the jobs and local investment that would come with the expansion.
Copper mining companies are coming under pressure to invest more into producing projects and find new high-grade projects like Solaris' Warintza Project as annual supply deficits continue to grow. Many analysts estimate the industry will need to invest more than $100 billion in building new mines and expanding existing ones to close that deficit which will grow to 8.5+ million tonnes by the year 2030.
Copper has also seen a rise in demand thanks to the ongoing electric vehicle revolution. Copper is one of the metals needed to build electric vehicles and the trend is only going to grow in the coming years. It is also used in wiring and batteries for energy transfer and storage. Often combined with other metals in alloys, it is one of the most versatile metals available to industry.