Ever wondered what you should do with profits from your cryptocurrency trading? Instead of storing them for a rainy day, why not invest them in real estate? Cryptocurrencies like Bitcoin have been regularly involved in transactions on residential properties since 2017, when the first single household sale involving Bitcoin was recorded in Texas, USA.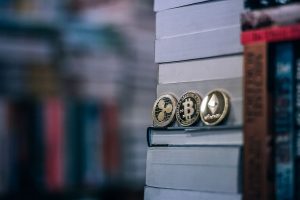 The transaction was made via BitPay, which converted the Bitcoin immediately into US dollars, based on the seller's requirements. It was by no means the first cryptocurrency-based real estate transaction using BitPay either. In 2014, a plot of land was acquired near Lake Tahoe for $1.6 million worth of Bitcoin (approximately 2,739 at the time of the deal). Reports suggest that the buyer was an entrepreneur from "Silicon Valley" who may have already earnt a fortune in the cryptocurrency markets.
The UK's Land Registry is accepting of cryptocurrency property transactions
Across the Atlantic, property developers Ed Casson and Oliver Hookway also sold two luxury properties off-plan via Bitcoin in 2017. The first buyer was a software developer who is also thought to earn a side income from operating as a Bitcoin miner. The second buyer had become a Bitcoin owner via mining and trading the coins within his online gaming. The UK's Land Registry also permitted the transaction and sale price to be displayed in the value of Bitcoins for the first time.
It's definitely a great time to buy residential property in the UK right now. Well, if you plan on buying in England or Northern Ireland, at least. Until 31st March 2021, property buyers in England and Northern Ireland can avoid paying a penny in stamp duty land tax on homes costing £500,000 or less.
According to Trussle's online stamp duty tool, this is saving buyers up to £15,000 in stamp duty – the equivalent of a shade over half a Bitcoin. It also reveals that mortgage approval times are taking as long as 29 days in South West England, which is causing untold stress among buyers looking to sneak under the radar before 31st March. The benefit of cryptocurrency transactions for real estate is that no mortgage is required. Crypto owners can buy a property outright using Bitcoin and other altcoins with no deposit necessary. This allows them to exchange contracts and complete the sale simultaneously.
On the Ethereum blockchain, a decentralised global property marketplace is working hard to simplify the property sector. Propy adopts a three-pronged approach to property transactions. Firstly, it allows sellers to list and market available properties. Secondly, it uses blockchain technology and smart contracts to finalise payments (either in crypto or fiat currency) and legal contracts. Thirdly, it updates land records within its blockchain-based registry.
Even if crypto trading profits aren't used to purchase real estate outright, there is every chance that cryptocurrencies may be used in the rental property market. This is where smaller sums of money are required to change hands and are therefore deemed less risky. With the rental market growing for millennial and Gen Z residents and this demographic being increasingly brought up amid the rise of cryptocurrencies, paying monthly rent to a landlord in Bitcoin could become as straightforward as fiat currency.