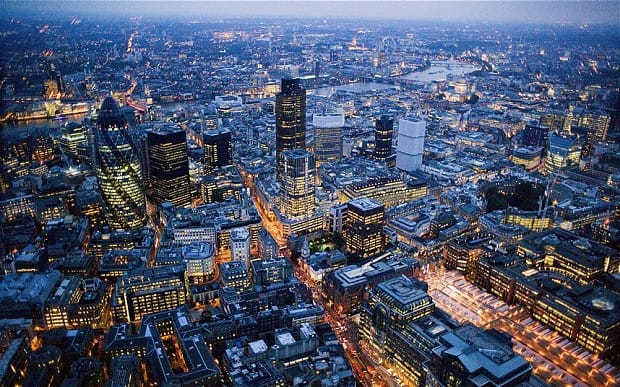 Lawmakers at the Bank of England voted unanimously to keep interest rates at a record low at this month's policy meetings, although signs of division re-emerged about the outlook on monetary policy.
The BOE voted 9-0 in favour of keeping interest rates at a record-low of 0.5 percent and the size of the asset purchase facility at £375 billion, the minutes of the February 4-5 Committee policy meetings revealed today.
"In the light of that aim, and the Committee's latest set of economic projections, all Committee members agreed that it was appropriate to leave the stance of monetary policy unchanged at this meeting," the minutes revealed. "Given the outlook for inflation beyond the short term, there could well be a case for an increase in Bank Rate later this year."
Although policymakers did not rule out a rate increase this year, one member did indicate that the Bank's next move could be to loosen monetary policy rather than tighten it. Those sentiments were reflected last week after the BOE raised the possibility of cutting interest rates in light of plunging inflation.
BOE Governor Mark Carney expects inflation to fall below zero in the short term before rebounding in the next two years. Britain's annual inflation rate fell to 0.3 percent in January, the lowest level since record keeping began in 1989, stemming from lower gasoline and food prices. This is a welcome sign for cash-strapped consumers, who have struggled with stubbornly low earnings growth for much of the recovery.
Signs of wage growth have reappeared in recent months. Average earnings including bonus rose 2.1 percent annually in the three months through December, outstripping inflation by the widest margin since 2008, the Office for National Statistics reported today. Economists forecast an increase of 1.7 percent after wage growth averaged 1.8 percent in the three months through November.
Excluding bonuses, average earnings rose 1.7 percent annually between October and December, slightly below November's 1.7 percent pace.
The UK labour market continued to improve at the end of last year, with the unemployment rate falling from 5.8 percent to 5.7 percent in the three months through December. Jobless benefits, which are a narrower measure of unemployment, declined by 38,600 to 823,000 in January, compared to a median estimate calling for a 25,000 drop.
The BOE expects unemployment to fall further over the forecast period, as the labour market gradually returns to full capacity.