Apple Invests USD 1 Billion in China-Based Ridesharing Company.
In a day where the legendary Warren Buffet invested in Apple there are two things we know now about Apple: First, the company is serious about cars. Second, it's ready to start looking beyond the iPhone.
Apple and cars
While it has remained mum on just about every rumor about its ambitions to build a proprietary car, Apple made an unprecedented decision to invest $1 billion in the "Uber of China," Didi Chuxing.
So why would Apple put a billion dollars into a non-tech, non-consumer electronics company? Autonomous vehicles.
China has moved surprisingly rapidly to get autonomous cars on the streets. The country's government recently released a draft proposal that would allow driverless cars on the country's highways in 2020 and on city streets by 2025. Since Apple wants to create its own driverless cars, where better to invest than the largest car market on earth, which also happens to be the most progressive market in terms of getting driverless cars on the streets?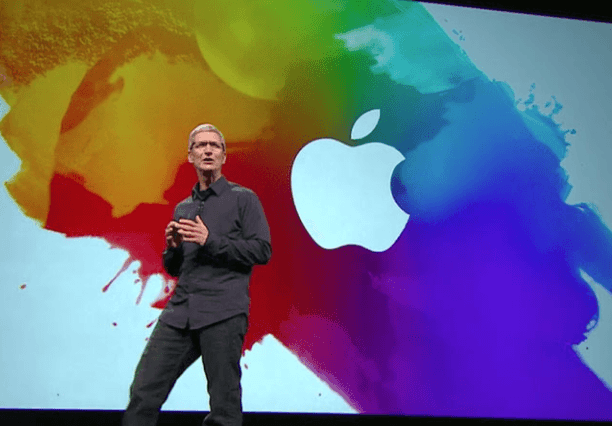 Apple's product slowdown
We've said it before. Apple has finally reached a plateau in terms of innovation. Despite releasing several new products and services over the last few years — i.e. Apple Music, Beats Music, Apple Watch, Apple TV etc. — there hasn't been anything compelling enough to turn into one of the company's next big things. The trifecta of the iPhone, the iPad and the Mac is no longer what it once was. And the iPhone made up 65% of the company's revenue during the latest quarter.
Considering Apple has never really invested in startups — if it sees something it likes, it just buys it to add it to its own fold — it sounds like Tim Cook is finally ready to admit that the Apple as we knew it is gone. Now it's time for Apple to start using its cash to invest and hopefully insulate the company enough in case of an iPhone slowdown too.
Wooing China
Another potential reason for the investment is for Apple to get back on China's good side. After all, why not just invest in Uber, which recently entered the Chinese market?
Apple has had some challenges in China recently. With smartphone sales for the company shrinking in the country, it lost an iPhone trademark dispute and has had some of its online entertainment services suspended following pressure from the Chinese government.
Of course, Apple's not the only U.S.-based company struggling to cozy up to Chinese government officials. Dropbox, Google, Twitter and Facebook have all been banned from the country, likely due to the fact that they compete with Chinese tech companies.
Thus, one of Cook's strategies could show that Apple is willing to get its own skin in the game in favor of China-based companies to show its dedication to the country's own economic success. Whether that move makes a difference or not, of course, remains to be seen. As we've all seen before, the Chinese government is quite arbitrary in its decisions when it comes to U.S.-based tech companies.
One thing is for certain, however: Apple has entered a new frontier.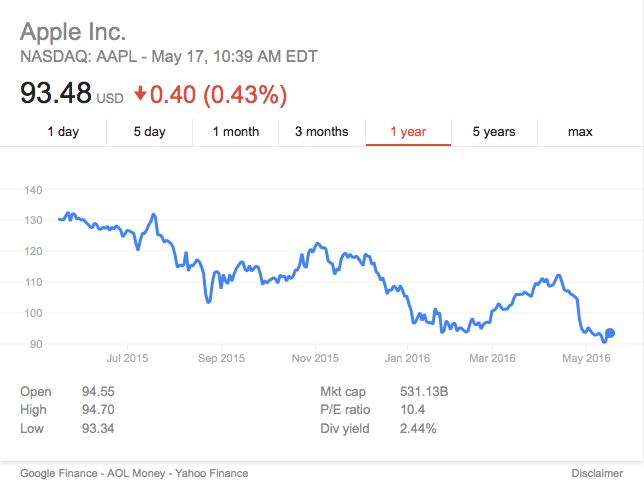 anyoption, the world leading regulated binary options trading platform.
At anyoption, traders can invest and trade in the global markets by predicting the movement of stock market traded underlying assets – Commodities, Indexes, Stocks and Forex currency pairs. The trading platform is intuitively designed allowing anyone to trade regardless of prior experience or knowledge of the stock markets.
anyoption is a fully regulated trading platform that adheres to the strictest regulation standards set forth by CYSEC .
anyoption offers over 100 derivatives to trade binary options and a suite of trading products that can be used by professional traders and beginners alike. Trade using up and down "Call or Put" options, trade in real-time with "Binary 0-100" dynamic speed trading, trade weekly options trading with "One Touch", or buy & sell options with "Option +".
With anyoption traders can be logged in anywhere any time, from their PC, laptop or mobile device. anyoption provides a dedicated mobile trading application for both Android and iOS devices.
anyoption we believes that education is the key to successful trading. Traders invest with with anyoption because of the unique trading platform and their wide range of educational tools and resources. The anyoption binary options academy, library of educational articles and one of a kind trading blog make anyoption a hub of knowledge for beginner and advanced traders alike.
anyoption advise new customers to get themselves familiar with the different trading tools, as well as with the risk involved. With 24/7 support and a dedicated account manage anyoption stands out from other binary option brokers as an industry leader.