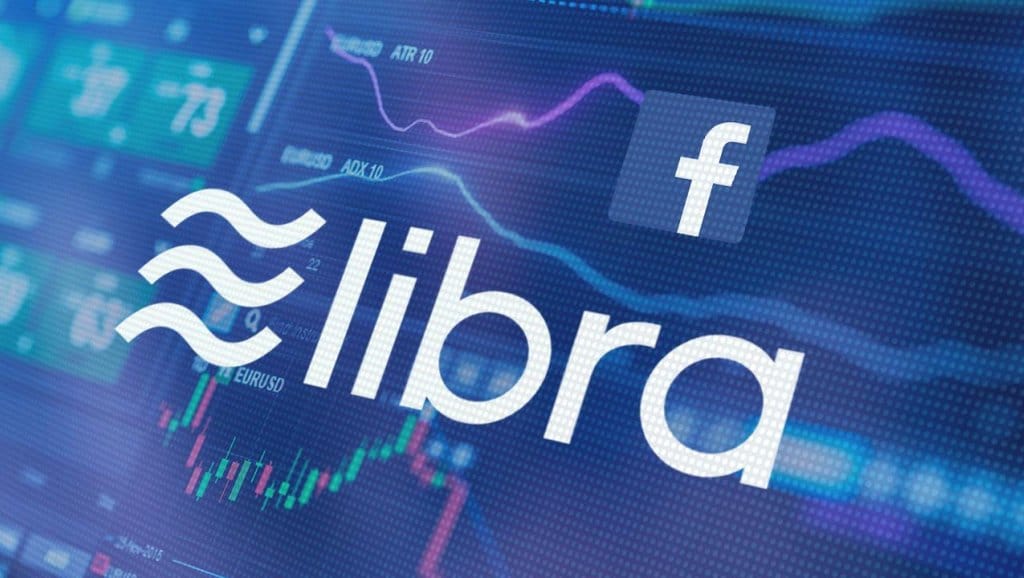 Facebook has announced the launch of its Calibra wallet that is backed by the Libra Association, an independent consortium with members such as Visa, Mastercard, Stripe and Coinbase. The association will independently govern and oversee Calibra's bespoke cryptocurrency, Libra—with the digital coin imagined to further a global financial system, this historically marks the social media giant's boldest foray into the financial services industry.
In light of this latest development, industry leaders within the blockchain and crypto industries such as Tony Gu from NEO Global Capital and Mateusz Tilewski, CTO of Concordium, among others, have shared their insights on the upcoming announcement:
Tony Gu, Founding Partner at NEO Global Capital, one of the world's leading blockchain investment firms with over $400 million in assets, commented:
"Facebook's arrival on the crypto scene illustrates the subtle transformation of money as an economic medium, mirroring the metamorphosis of the global financial system into a virtual economy. Whereas cryptocurrencies are often not viewed in the same league as traditional capital markets, the scales are set to tip in favour of the digital asset class with the social media behemoth's latest endorsement via Libra. The digital coin's core proposition, beyond onboarding a greater sense of legitimacy to the nascent space, lies in its fulfillment of a future where Facebook becomes the sole custodian of value. Money prescribed under the modern theory of macroeconomics have two definitions: M1 and M2, with the latter referring to the multiplier effect of currency in use. By boosting the circulation of transactions across its growing platforms, Facebook is a unique position to capture the spillover effects of coins that are issued within its ecosystem i.e. M2, imagined through a built-on-blockchain central bank anchored by Libra.
Consequently, the creation of value is now recognized as a responsibility that can reside with players in the private sector, previously the exclusive domain of centralized authorities such as governments and banks. By rewriting the playbook, Web 3.0 will welcome distinctly different rules of engagement, as well as players eager to stake their claim in an unexplored era. The deployment of blockchain technologies, in this instance, gestures to Facebook's greater need to create a token of trust that exists and functions independently of the business entity. While Facebook's purposed entry into the crypto-space has translated to optimism in the stock markets, observing steady share gains across the past few days, investors bearing in mind the longevity of their investments have to exercise prudence in navigating the blurring lines between emerging technology and the enterprise environment."
Jehan Chu, Co-founder of Social Alpha Foundation and Managing Partner at Kenetic, commented:
"Facebook's bold, all-in crypto approach is not only a breath of fresh air for the industry, but is the new benchmark for unicorns if they want to get to the trillion dollar level. Crypto economies are still in their infancy and have massive growth curves ahead, and Facebook will not only boost the industry, but benefit from utilizing their own internal cryptocurrency to capture and drive value. History will mark Facebook's Libra as the starting gun of cryptocurrency 2.0.
Facebook's onboarding of the "Who's Who" in global payments resembles how Apple brought in the largest music publishers to their iTunes platform. While it's unlikely that the endgame will result in the same power shift away from traditional institutions, Libra will trigger a seismic shift in how these institutions engage and adopt crypto into their businesses – Visa crypto won't be far away. While critics bemoan the centralized nature of Facebook's crypto, I believe it is an enormously positive driver that will accelerate crypto into mainstream consciousness and adoption, and provide further capital and opportunities for fully decentralized blockchains like bitcoin and ethereum and the startups that build on them."
Matt Luczynski, CEO, and Co-founder of Travala.com, the blockchain-based hotel booking platform said:
"Having Booking.com as one of the members of the Libra Association is indeed a positive sign not only for the cryptocurrency space but for the entire travel industry. Cryptocurrency and blockchain hold huge potential in revamping the travel industry, making it more efficient and streamlined, so seeing a well-respected, household name like Booking.com pledging their commitment to the future of cryptocurrencies is really refreshing to see.
I believe this is far more than a group of tech companies cashing in on the hype, this signals the start of crypto's mass adoption. Visa, PayPal, Stripe, are all trailblazers within the payments space, and this involvement in Facebook's Libra is not only reassuring but sparks a new excitement in those of us already championing cryptocurrency as a form of everyday payment."
Mateusz Tilewski, CTO of Concordium, the next-generation, decentralized world computer and the first with ID-verification built in at the protocol level, commented:
"With some of the world's biggest payment giants such as Mastercard, Visa, PayPal and Stripe on the consortium of companies governing Facebook's bespoke cryptocurrency, and with its coin due to be pegged to government-issued cryptocurrencies, this development is bound to transform the way international transactions are carried out. This development is especially interesting in light of the FATF announcing that it will impose new rules for virtual asset service providers (VASPs), with regulatory compliance set to be at the top of Facebook's agenda.
While detractors may claim that Facebook is trying to create a new stream of revenue amidst its net profit falling 51 percent year-on-year, it has an enormous reach of 2.38 billion monthly active users which will undoubtedly help with the mainstream adoption of cryptocurrencies and will see other big players moving into the space."
Iain Wilson, Advisor at NEM Ventures, the venture capital and investments arm of the NEM blockchain ecosystem, said:
"On balance, it's probably helpful for traditional players to enter crypto, especially alongside other traditional players who already have, such as Visa (with Wirex) and Paypal (with Coinbase). A company like Facebook has huge distribution and potential for P2P or micro transactions, so the mass market will be further exposed to tokens. At this point, people will be free to exchange out of a centralised Facebook system into a more decentralised currency like bitcoin."
Tara Annison, Technical Product Manager at the PR9 Network, which provides real-time trading and settlement for blockchain-based assets held in cold storage, commented:
"The introduction of Libra shows that a wide range of players across the blockchain and traditional finance/tech space are interested in blockchain technology and its potential. The Libra foundation has stated that they think blockchain is a powerful tool for improving financial inclusion and it will be interesting to see how they shape the product offering around this, especially regarding the user experience. They have also developed their own blockchain and are using Move as the programming language, so it will be exciting to see if this sparks other innovations in the space and other companies exploring their open source technology.
Within the Libra whitepaper, the focus is very clearly on improving financial inclusion and the prevalence of mobile technology in many of these regions. Therefore, I would expect a mobile-first offering which takes advantage of the user experience expertise many of these companies have. The ability for users to understand the offering and be able to easily purchase and trade Libra will be pivotal in the success of the project."
Hernaldo Turrillo is a writer and author specialised in innovation, AI, DLT, SMEs, trading, investing and new trends in technology and business. He has been working for ztudium group since 2017. He is the editor of openbusinesscouncil.org, tradersdna.com, hedgethink.com, and writes regularly for intelligenthq.com, socialmediacouncil.eu. Hernaldo was born in Spain and finally settled in London, United Kingdom, after a few years of personal growth. Hernaldo finished his Journalism bachelor degree in the University of Seville, Spain, and began working as reporter in the newspaper, Europa Sur, writing about Politics and Society. He also worked as community manager and marketing advisor in Los Barrios, Spain. Innovation, technology, politics and economy are his main interests, with special focus on new trends and ethical projects. He enjoys finding himself getting lost in words, explaining what he understands from the world and helping others. Besides a journalist he is also a thinker and proactive in digital transformation strategies. Knowledge and ideas have no limits.