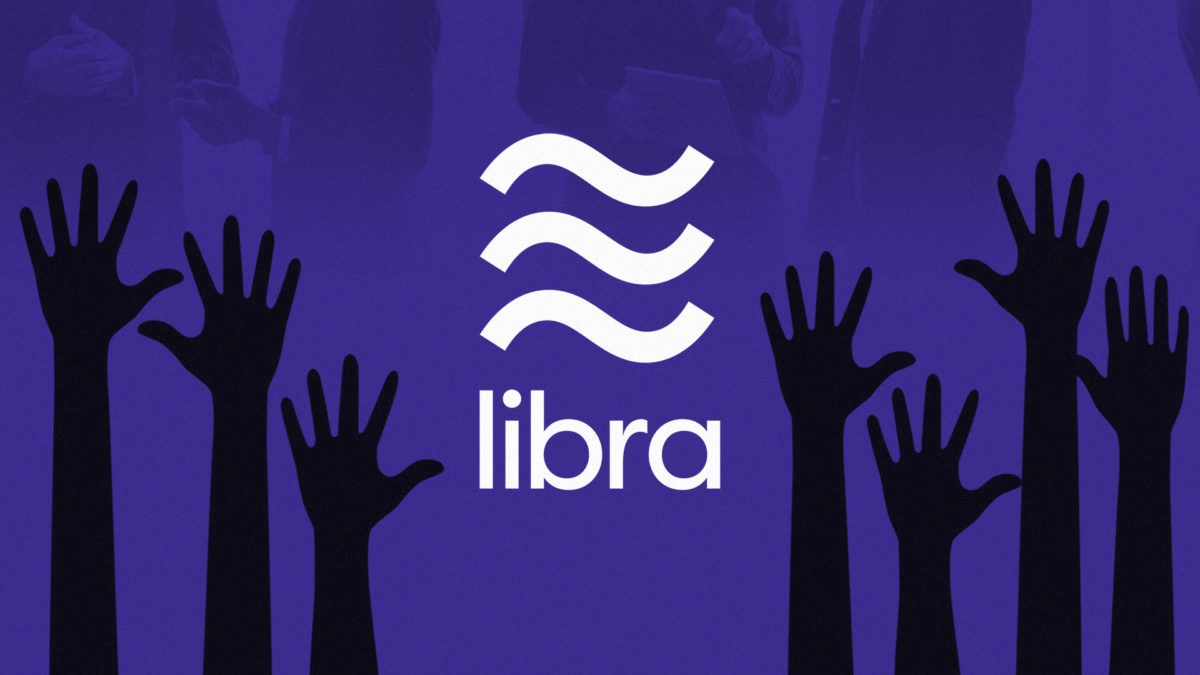 Facebook has finally unveiled one of its best well hidden secrets: Libra. This cryptocurrency is still a project which released date is yet to be confirmed, though it has shaken the whole crypto world from top to bottom.
Facebook's intentions are, at least as the way it was publicly revealed, to provide "a simple global currency and financial infrastructure that empowers billions of people." Based in a decentralised blockchain, Libra actually has a mission as a digital currency and it wants to make sure it is differentiated enough from other digital currencies. It aims to be stable, faster than current blockchain transactions and towards achieving financial inclusion. Facebook has just broke the crypto balance and here is everything we know about Libra:
What is Facebook's Libra and who are the companies behind the project?
Libra is basically a digital currency based on a blockchain. As most of the other cryptocurrencies out there, including bitcoin and ethereum, its nature is to be decentralized, which means that it will not rely on a Central Bank or nations behind it to keep its value, but on the users. The currency will be included in subsidiary companies Whatsapp and Facebook Messenger. Both of them would have a build-in digital wallet from where to send/receive money to other users and vendors and also allowing transactions. Users will be able to buy this currency using FIAT money from those services.
Libra is the result of years of development, with Facebook leading the project. But the tech giant isn't alone on this endeavour. It is thought as a consortium. Big names such as Uber, Spotify, Vodafone, Visa or PayPal are also participating in the project. Libra will be run by the Libra Association, an independent nonprofit organization headquartered in Switzerland. According to the Financial Times, every member is expected to commit $10 million each to the project, as well as integrate the technology into their services. Libra Association members will also act as nodes — participants in the blockchain network that verify transactions and maintain records. While Facebook is the driving force behind the project, each member of the association, including Facebook, will have an equal say in the governance of the crypto, in a one-member-one-vote-style system. The consortium aims to have over 100 members by the time Libra is released. This Libra Association will act as a de facto Central Bank and it will be based in Switzerland.
Is it going to be as volatile as other cryptocurrencies?
Facebook's white paper highlights the need to keep Libra as stable as possible. And they have come up with an interesting idea. According to Business Insider, "Libra will be pegged to a basket of global currencies and short-term government securities. Pegging the crypto in this way is meant to reduce the volatility that's resulted in wild price swings for other cryptos. However, Facebook's approach means the crypto will not have a fixed exchange rate against a traditional currency, as stablecoins do. The crypto will operate on the Libra blockchain that is designed to handle 1,000 transactions per second, significantly higher than the seven that the Bitcoin blockchain manages in the same period, although still short of the 1,700 transactions Visa averages per second."
How to buy and use Libra
The social media giant has set up a separate subsidiary, dubbed Calibra, which will release a wallet app for Libra. The app will enable Facebook Messenger and WhatsApp users to buy, sell, and transfer Libra to other users. These can use exchanges and other services born out of the blockchain to acquire Libra.
Facebook says it plans to extend functionality to include letting users borrow money, make purchases, and pay bills using the crypto. We can also expect that Libra can be used within the services provided by the members of the Libra Association.
How Facebook plans to navigate regulatory concerns
As accurately pointed out by Business Insider, a lack of banks as Libra Association members points to regulatory uncertainty, which could become regulatory problems. This means that the notable absence of banks from the initial list of members is likely due to the continued lack of clarity around the regulatory fate of the project. And questions remain as to whether the project can navigate the tricky regulatory waters needed to launch in 2020 and demonstrate how it plans to combat the use of Libras for nefarious purposes, like money laundering.
"To this end, European politicians have already come out to voice concerns, including France's finance minister Bruno le Maire, who said he needed reassurances that Libra wouldn't be used for illegal activity. But the experience of the FIs that are members of the association and the fact that Facebook's already talking to a number of regulators about the project should equip it well to overcome these hurdles," was said by the media.
Hernaldo Turrillo is a writer and author specialised in innovation, AI, DLT, SMEs, trading, investing and new trends in technology and business. He has been working for ztudium group since 2017. He is the editor of openbusinesscouncil.org, tradersdna.com, hedgethink.com, and writes regularly for intelligenthq.com, socialmediacouncil.eu. Hernaldo was born in Spain and finally settled in London, United Kingdom, after a few years of personal growth. Hernaldo finished his Journalism bachelor degree in the University of Seville, Spain, and began working as reporter in the newspaper, Europa Sur, writing about Politics and Society. He also worked as community manager and marketing advisor in Los Barrios, Spain. Innovation, technology, politics and economy are his main interests, with special focus on new trends and ethical projects. He enjoys finding himself getting lost in words, explaining what he understands from the world and helping others. Besides a journalist he is also a thinker and proactive in digital transformation strategies. Knowledge and ideas have no limits.