Week In Review In Association with OANDA Corporation
Report by  Dean Popplewell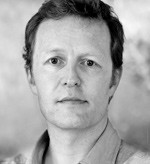 Dean Popplewell has a wealth of forex experience: professional currency trader for 10 years, fixed income trader for four years, and head of the global trading desks at various financial institutions in Canada. Dean is OANDA's resident currency analyst and has been writing OANDA's daily forex blog since January 2007 as a way to share some of his forex experience with the OANDA community.
Week in FX Europe EURO Wallowing In No-Man Land 
The EUR received only temporary support from a surprise uptick in Spanish manufacturing data early Friday. The 17-member currency hastily lost it all when other Euro-zone activity headlines began to disappoint. For now, the dollar is back in demand despite the US sequester cloud that kicks in with automatic spending cuts later today. The overall tone in Europe's financial markets remains subdued ever since it was announced that Euro-zone banks would sharply scale back their early repayment of funds from the ECB's three-year lending operations next week. In total +EUR12.5b is to be repaid, a sharp drop from last week's +EUR62.8b. Negative news flow continues to have an impact on Euro regional funding markets.
Week in FX Americas – Loonie Split Personality 
The CAD currently possesses some untameable traits. Just when you think the "big"; dollar has safe haven dominance across the board, long CAD trades are back in vogue despite the negative economic headlines. It is thought that too many short CAD positions were trying to call the shots on Friday early, eventually allowing the USD to back down from its weekly highs. For a brief period, Canadian tepid economic growth and potential worries about the US sequester dragging on US growth, strengthened demand for safe-haven Canadian government bonds. However, it seems that investors extracted signs of economic resilience in the otherwise lackluster Q4 gross domestic product report and embraced the fact that the data was not any poorer, had the loonie rallying.
Week in FX Asia – Kuroda Nominated to BoJ Governor 
Japanese Prime Minister Shinzo Abe nominated Asian Development Bank President Haruhiko Kuroda to lead the Bank of Japan. Kuroda has previously stated when he was in the running for the nomination that the 2 percent inflation target set by Abe was realistic and could be achieved in a 2 year timespan. Kuroda is a proponent of aggressive monetary easing, and will likely be an important ally of Prime Minister Abe in his attempts to kick-start the anemic Japanese economy Kikuo Iwata, a professor at Tokyo's Gakushuin University and BOJ Executive Director Hiroshi Nakaso were nominated for the two deputy governor positions. Current Governor Masaaki Shirakawa and his deputies will step down on March 19.

WEEK AHEAD



EUR Euro-Zone Producer Price Index
AUD Reserve Bank of Australia Rate Decision
EUR Euro-Zone Retail Sales
AUD Gross Domestic Product
EUR Euro-Zone Gross Domestic Product
CHF Gross Domestic Product
CAD Bank of Canada Rate Decision
JPY Bank of Japan Rate Decision
GBP Bank of England Rate Decision
CNY Manufacturing PMI
GBP BOE Asset Purchase Target
EUR European Central Bank Rate Decision
JPY Gross Domestic Product
EUR European Central Bank Rate Decision
USD Change in Non-farm Payrolls
CAD Unemployment Rate