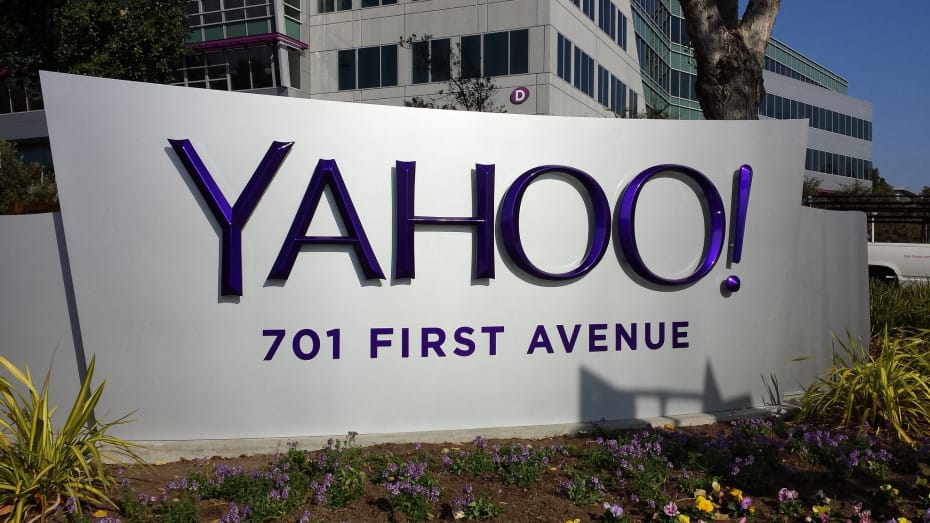 Asian stock markets are mixed after weak data from China. Japan's Nikkei is up 0.60% at the time of writing (6.35 a.m. BST/1.35 a.m. ET), buoyed by the strong oil price. But China's benchmark Shanghai Composite is down 0.23% and the Hong Kong Hang Seng is down 0.24%. Data overnight showed Chinese exports declined 4.1% in May from a year earlier, compared with the expected drop of 3.6%. A worried World Bank slashed its growth forecast for the global economy Tuesday, saying advanced economies are rebounding more slowly than expected and low commodity prices continue to hurt other countries.
The Bank said that the global economy should grow at just 2.4% this year, the same lethargic pace of 2015 and much slower than the 2.9% it predicted in January. Tesco will announce this week that it is offloading its interests in Turkey and Giraffe as its chief executive accelerates its exit from underperforming businesses, according to Sky News.
Sky has learned that Tesco is close to agreeing on the sale of Kipa in a move that will mark a further stage in its international retrenchment following the sale or closure of its operations in China, South Korea, and the US. Migros, another Turkish-owned retailer, is understood to be the buyer of Kipa, which Tesco acquired in 2003. UK industrial and manufacturing numbers are coming. Production figures for April are due at 9.30 a.m. BST (4.30 a.m. ET) with economists predicting a 1.5% fall in manufacturing output on this time last year and a 0.4% decline in industrial production compared to the same month last year. Both forecasts are an acceleration in the reduction in both sectors.
Amazon CEO Jeff Bezos said on Tuesday that the company would invest an additional $3 billion (£2 billion) in India, boosting the company's committed investment in the country to $5 billion (£3.4 billion). Yahoo plans to sell roughly 3,000 patents, including for its proprietary search technology, in a deal that could bring in an additional $1 billion (£690 million) to the company.
The Wall Street Journal reports Yahoo has hired investment bank Black Stone IP to handle the sell-off of its patent portfolio, which includes intellectual property that dates back to 1996. Yahoo confirmed that it was exploring the sale of 3,000 patents, and a source told the WSJ that Yahoo will take bids until mid-June.
Currencies
GBP/USD: The Sterling has retreated from session highs vs. the greenback, now sending GBP/USD to the 1.4550/45 band. The pair is posting marginal gains so far, advancing for the second consecutive session although below yesterday's spike to levels above the 1.4600 handle. Diminishing possibilities of a 'Brexit' scenario following recent poll results have been sustaining the up move in GBP as of late, along with a persistent bearish note from the US dollar.
AUD/USD: The AUD/USD pair resumed its corrective slide in early Europe on the back of profit-taking, following a brief spike to fresh five-week peaks post-China trade data release. Currently, the AUD/USD pair trades -0.16% lower at 0.7446, eyeing for a test of daily lows struck at 0.7430 in early Asia. The Aussie erased minor gains and reverted to the red zone as markets shrugged-off better Chinese imports data and resorted to profit-taking after the RBA-backed long rally witnessed yesterday. China's exports fell 4.1% y/y in May and matched estimates, while imports dropped just 0.4%, against a 6.8% decline expected.
EUR/USD: The EUR/USD pair remained stuck in a narrow band around the mid-point of 1.1300-1.1400 handle as market participants continue to evaluate the possibilities of a Fed rate-hike in July. Following a significant up-surge of over 200-pips last Friday, the pair has failed to extend the bullish momentum and has repeatedly reversed from the vicinity of 1.1400 handle. On Tuesday, the pair reversed from 1.1380 despite slightly better-than-expected composite Euro-zone final GDP print, showing 0.6% growth for the region in first-quarter of 2016.
USD/JPY: The USD/JPY pair attracted some buying interest near session low levels on a slight improvement in the risk appetite, lifting the pair back above 107.00 handle. Recovery witnessed in the Japanese equity markets supported a minor risk-on bounce for the pair. Adding to it, Chinese imports data indicated that the domestic demand in the world's second-largest economy might be recovering, took Yen bulls on the back-foot. Meanwhile, economic data from Japan showed the economy grew by 0.5% on a q-o-q basis during the first-quarter of 2016 while on a yearly basis; the economy recorded a growth of 1.9%. The reading was in-line with market expectations and thus, restricted further recovery for the USD/JPY pair. Ahead of next week's widely watched FOMC meeting, the pair is likely to cues from the risk-on/off sentiment across global equity markets.
USD/CHF: The USD/CHF pair shaved-off gains and now mires near fresh multi-week lows as a broadly lower greenback exerts downward pressure heading into the Swiss CPI report to be released post-European open. Currently, the USD/CHF pair trades almost unchanged at 0.9651, hovering near fresh five-week lows reached at 0.9641 in the last hour. The major remains exposed to further downside as the greenback is expected to extend its bearish momentum in response to falling Fed rate hike bets this summer. While the gains in the Swiss franc remain capped as markets, expect a softer reading of Switzerland's inflation data. The Swiss CPI is projected to tick down 0.2% in May versus 0.3% last.
Source: Michalis Markides, Senior Market Analyst – OX Markets
José Ricaurte Jaén is a professional trader and Guest Editor / community manager for tradersdna and its forum. With a Project Management Certification from FSU – Panama, José develops regularly in-house automated strategies for active traders and "know how" practices to maximize algo-trading opportunities. José's background experience is in trading and investing, international management, marketing / communications, web, publishing and content working in initiatives with financial companies and non-profit organizations.
He has been working as senior Sales Trader of Guardian Trust FX, where he creates and manages multiple trading strategies for private and institutional investors. He worked also with FXStreet, FXDD Malta, ILQ, Saxo Bank, Markets.com and AVA FX as money manager and introducing broker.
Recently José Ricaurte has been creating, and co-managing a new trading academy in #LATAM.
During 2008 and 2012, he managed web / online marketing global plan of action for broker dealers in Panama. He created unique content and trading ideas for regional newspaper like Capital Financiero (Panamá), La República (Costa Rica), Sala de Inversión América (Latinoamérica) and co-developed financial TV segments with Capital TV.
He is a guest lecturer at Universidad Latina and Universidad Interamericana de Panamá an active speaker in conferences and other educational events and workshops in the region. José Ricaurte worked and collaborated with people such as Dustin Pass, Tom Flora, Orion Trust Services (Belize) and Principia Financial Group.