With the EU Referendum taking place this week, there are many successful leaders men and women willing to share their views on Bremain. All feel strongly about remaining in the EU covering different perspectives such as Business-Women, Migration, Global Economies and FinTech.

Each business person is an expert in their industry and offers diverse views on why a Brexit would be a bad thing –
Geeta, Mihir, and Mr. Zaiwalla are migrants who make their stories all the more enjoyable.
·Business-Women, Member of Women-In & Brexit- Nosh Detox (UK's 1st home detox delivery service), Geeta Sidhu-Robb
Geeta separated from her husband when her youngest child was four months of age; she was declared bankrupt, with no assets and income. She gave up her career as a corporate lawyer to become a stay-at-home mom. She set up her own business, Nosh Detox in 2008, retraining as a food technician and nutritionist to independently find a cure for her son (then aged 7) when no medic was able to help. The company projects a turnover just under £2mn.
·Global Economies & Brexit – CEO of Sun Global Investments, Mihir Kapadia, EM wealth management firm AUA $500m
Mihir launched Sun Global during the midst of the financial crisis of 2008 – when everyone was looking West, Mihir began to identify lucrative investment opportunities in the East and other frontier/emerging markets. Benefiting from the upward swing in markets such as China and India, Sun Global became a leader in emerging markets investment strategies.
· FinTech & Brexit – FX Pro, CEO, and Co-Founder of RationalFX, Paresh Davdra
RationalFX was born with one phone, one computer, and no money. Today it has 80,000 private clients, a turnover of $1.9bn in 2015 and expectations to increase this to $2.6bn this year. Paresh grew up in Harrow, London with his close-knit family. His father is originally from Uganda but was forced to leave the rest of the family back in 1972.
They arrived in London with £50 between them and Paresh, and his sister were the first family members to be born in the UK. While at university, Paresh worked at a brokerage firm and went onto work there for a year after graduating. It was here that Paresh got his first taste for foreign exchange, and after a year, he and business partner Rajesh Agrawal quit their respective jobs and moved to Brighton to set up RationalFX.
· Migration + Brexit – Founder & Senior Partner, Zaiwalla & Co, Mr. Sarosh Zaiwalla
The first Asian to set up a city law firm in London 30 years ago. Represented Dalai Lama to Saddam Hussein, The Ruler of Dubai to triggering the sanctions debate. Tony Blair interned with the firm.
Nosh Detox, Geeta Sidhu-Robb
· Women and Brexit
· SMEs and Brexit
· Employee diversity
· Parenting
"In the last few decades, the union has helped to foster greater parity between men and women in the UK through equal treatment legislation, measures for the advancement of women and systematic gender mainstreaming ensuring that a gendered perspective is incorporated into all other policies.
This mainstreaming works particularly well with curbing double discrimination as EU legislation is working to ensure greater equality both regarding ethnicity and gender. Working mothers are protected by EU legislation which guarantees paid leave, the right to return to work and at least fourteen weeks off work. If we leave, then these safeguards will have to be renegotiated."
Sun Global Investments, Mihir Kapadia
· Benefits and Brexit
· Global economies and Brexit
''The absence of the EU would make it tough for the UK to maintain its political and economic relevance in the world. Economically the world has moved away from the single country to larger single market and with a population of about 60 million, the UK may not hold as much leverage against more significant trading partners such as USA, China, and India. The UK is the gateway for companies from former colonies; in absence of its EU membership, companies will be forced to move to mainland Europe
"Most importantly a Brexit scenario is an untested idea whose unintended consequences have not been understood. It will add further uncertainty in an already unstable environment.
"We must not oversee the larger problems which need to be addressed that are currently being ignored by policymakers and public alike. To stop the abuse of the benefits system, which is one of the biggest concerns, we need to address that rather than blame immigration or EU membership.''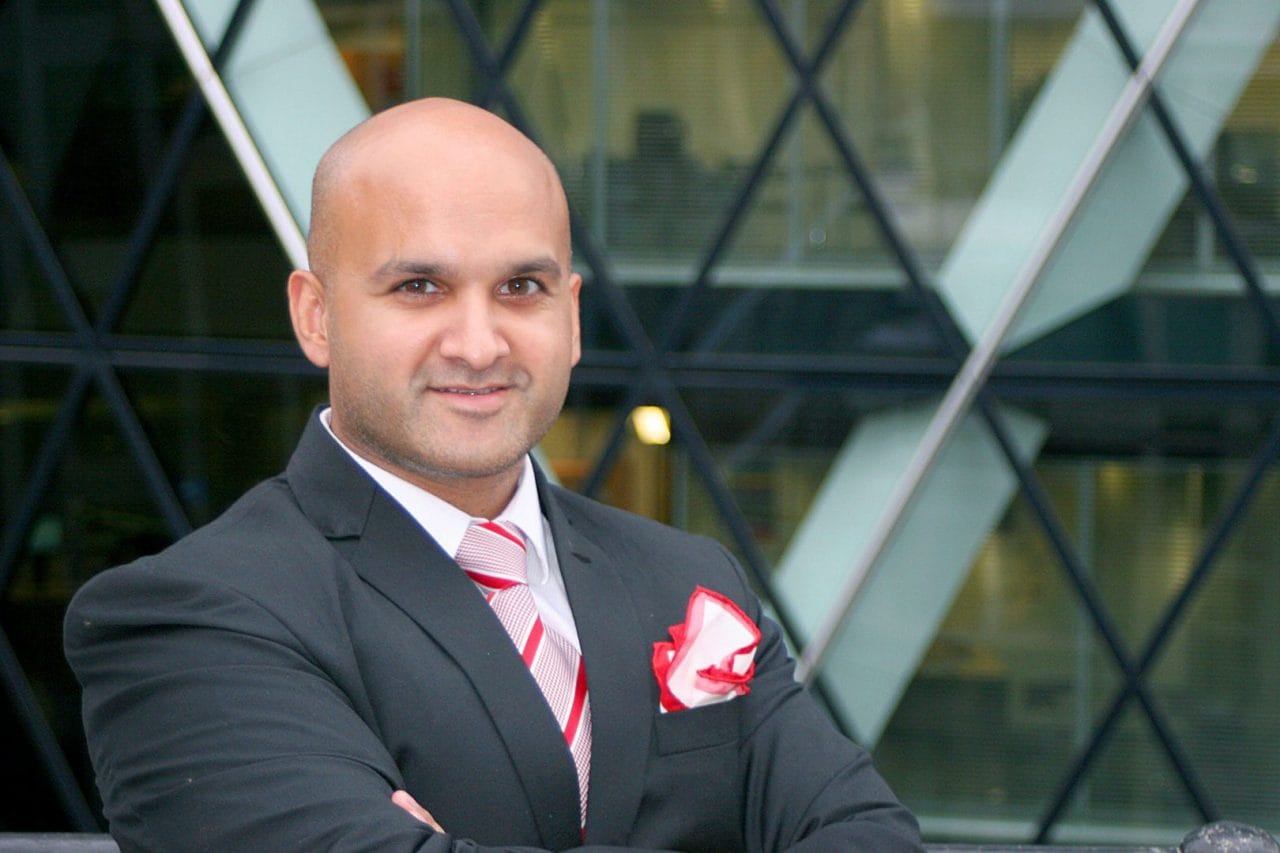 RationalFX, Paresh Davdra
· FinTech
· Currencies
· Passporting
"For global organisations, Brexit has the potential to overturn distribution channels which have been cemented over some time. In the event of a Brexit, UK-based international businesses may be faced with the decision to move overseas in the hopes of maintaining the streamlined processes already in place.
"Passporting is a fundamental concern for many global financial services companies in the run-up to the Referendum, as the EU currently licenses firms in member countries to work across European borders. Depending on the stipulations made by the Government, businesses could eventually be forced to seek passports into European countries from elsewhere to maintain their European Economic Area (EEA) client base.
"The relocation of financial services companies could, as a result, add to the pressure felt by the UK economy in the short term."
Zaiwalla & Co, Sarosh Zaiwalla
· Legal implications of Brexit
· Migration, Sanctions, and Arbitration with Brexit
Legal Implications
"The Prime Minister warned this week that if the UK were to leave the EU, it would put peace at risk. If this is considered through the lens of international sanctions structure presently in place, then his statement is by no means an exaggeration but a very real warning about the damage Brexit could do to global conflict resolution. While UN sanctions would not be affected; there are many sanctions the EU enacts in the absence of the UN which are unanimously supported by members states. The UK has been the central player in the initiations of these sanctions in recent years, using them against countries such as Russia, Syria, North Korea and Iran.
If Brexit went ahead, both the EU and the UK's ability to enforce sanctions would be severely limited. UK's exit from EU would damage the symbolic weight of sanctions which transfers into material success.
They are most effective when they are carried out in an atmosphere conducive to discussion, mediation, and negotiation. Closing our doors to Europe would impede this openness, making swift decision making and coherency impossible in the face of a hostile power."
On migration and business:
"Leaving the EU would damage many migrants legal status in the UK as EU membership has secured for ethnic minority business owners protections in the workplace, including laws about discrimination. It may become a far more hostile environment for migrant workers. Furthermore, I believe that multiculturalism in business helps to foster an atmosphere of acceptance for diversity and tolerance and promotes inter-cultural learning. My team is strengthened by the presence of non-UK EU nationals.
A mix of different cultures and languages within the workplace stimulates a different approach to problem-solving, encourages "out-of-the-box thinking" and brings about new and innovative solutions. It also has the added business advantage of a larger social network, as contacts and relationships extend across the national border.
The free movement of people allows for the free circulation of ideas. For Britain to be the center for international business houses wishing to do business with EU as it is today, there needs to be a steady inflow of this quality migration. If there is a Brexit, this will disappear. What should matter is the color of the heart and not the color of the flag, religion or skin; in today's world."
José Ricaurte Jaén is a professional trader and Guest Editor / community manager for tradersdna and its forum. With a Project Management Certification from FSU – Panama, José develops regularly in-house automated strategies for active traders and "know how" practices to maximize algo-trading opportunities. José's background experience is in trading and investing, international management, marketing / communications, web, publishing and content working in initiatives with financial companies and non-profit organizations.
He has been working as senior Sales Trader of Guardian Trust FX, where he creates and manages multiple trading strategies for private and institutional investors. He worked also with FXStreet, FXDD Malta, ILQ, Saxo Bank, Markets.com and AVA FX as money manager and introducing broker.
Recently José Ricaurte has been creating, and co-managing a new trading academy in #LATAM.
During 2008 and 2012, he managed web / online marketing global plan of action for broker dealers in Panama. He created unique content and trading ideas for regional newspaper like Capital Financiero (Panamá), La República (Costa Rica), Sala de Inversión América (Latinoamérica) and co-developed financial TV segments with Capital TV.
He is a guest lecturer at Universidad Latina and Universidad Interamericana de Panamá an active speaker in conferences and other educational events and workshops in the region. José Ricaurte worked and collaborated with people such as Dustin Pass, Tom Flora, Orion Trust Services (Belize) and Principia Financial Group.