Disappointing lack of activity from BofE and ECB
No change and a promise to act later: The Bank of England and the European Central Bank's interest rates remain static at 0.5% and 0.75% respectively. Furthermore, the ECB President Mario Draghi failed to announce solid plans to strengthen Eurozone monetary policy. Specialist currencies provider, Currencies.co.uk, looks at what this means for Sterling and the Euro and if talking rather than doing will reassure anyone.
Stephen Hughes, Director commented:  
"Despite some expectation that the UK interest rate would be cut, the Bank of England decided to hold the interest rate again at 0.5%. It appears they are going to 'wait and see' how the new Funding for Lending scheme launched this week will help the British economy. As a result of this 'let's do nothing' attitude, we expect little change on Sterling.
"With the Euro on the other hand, the ECB's decision to hold its rate still at 0.75% should lead to a fall in the value of the Euro as it comes as an anticlimax following such speculation that 'Super' Mario would announce big plans to help the Eurozone. Instead, he has announced plans to plan plans and we at Currencies.co.uk expect this procrastinating to weaken the Euro.
"Initial plans are expected in three weeks' time and these may give the currency a boost so we would suggest to those looking to exchange sterling to do so as soon as possible. It may also be worth considering a forward contract to fix the exchange rate at its current level."
Draghi falls short of showing ECB's hand in the battle of the Euro
By Jason Gaywood, director at currency specialist HiFX   "Markets were disappointed yesterday as The ECD fell short of taking action to rescue Spain. Instead, Mario Draghi merely stated that the Euro is irreversible. The widely anticipated decision to restart the purchase of government bonds under the Securities Markets Programme (SMP) would have been pivotal. Not only would  it represent a rescue for Spain from exploding borrowing costs but it would also have highlighted a new found willingness to alienate the previously untouchable Germany for the greater good of the Eurozone. 
"Germany has always opposed such intervention and continually states that under its constitution, the ECB is forbidden from lending money to EU Sovereign Governments. Today's action will be seen by the markets as a continued desire to placate the Bundesbank . "This is not a decision that the ECB Governing Council will have taken lightly, Germany is its biggest funder and upsetting the powerhouse of Europe is never an attractive proposition. The fact that, having weighed its limited options, the ECB acted so controversially makes it crystal clear how grave the situation has become and is the first concrete indication that there really might be the desire to actually rescue the Euro from the mire.
"Short-term market action from here is likely to be negative with both European Equities and the Euro itself likely to show losses as traders confidence wanes in the wake of this indecision. The seemingly eternal fence sitting and rhetoric continues.
Fidessa strengthens North American buy-side business with new president
Fidessa group plc (LSE: FDSA), provider of high-performance trading, investment management and information solutions for the world's financial community, has further invested in and strengthened its Boston-based North American buy-side business with the promotion of Megan McKeever Costello to President. In her new role, Ms. Costello will drive and manage the growth and development of Fidessa's buy-side business, a key part of Fidessa's strategic, global expansion plans. She reports to Paul Nokes, Fidessa's Global Buy-side CEO. 
Following her six years as a key Fidessa executive responsible for buy-side client services, Ms. Costello now oversees sales, strategy, client management, business development and internal operations in her new role. Prior to Fidessa, she was Executive Director of Global Integration Consulting at Omgeo. She has also held senior positions at Reuters America and TIBCO Software, having started her career at Thomson Financial Services Inc.
Paul Nokes, CEO of Fidessa's Buy-side business, comments: "Fidessa has made significant investment in its buy-side business in recent years to firmly reinforce its position as a leading supplier in this space. Megan's business and management experience, as well as her financial technology sector expertise, will serve her well in this leadership position."
MarketPrizm to provide Nomura with Market Access Infrastructure Services
MarketPrizm, a leading provider of market data and trading infrastructure services, today announced it will provide Nomura with ultra low latency networking connectivity for its exchange and market data connectivity in Europe.  As part of this agreement, Nomura will use MarketPrizm's purpose built, dedicated multi-venue ultra-low latency infrastructure. MarketPrizm will provide a tailored service for Nomura which will upgrade Nomura's European trading infrastructure to provide increased performance and speed for Nomura's electronic clients across equities, futures and FX. 

As part of the agreement MarketPrizm is committed to provide Nomura with the lowest latency exchange access and market data service available between exchange co-location venues, ensuring that Nomura continues to fulfil its commitment as the market leading broker for high capacity execution and market data infrastructure to its clients.
Tanuja Randery, Chief Executive Officer, MarketPrizm, said: "We are very pleased to have been selected by Nomura. We were able to put together a solution that lowers Nomura's costs and allows them to upgrade to the latest technology to suit their evolving business requirements."
Andrew Bowley, Managing Director, Co-Head of Electronic Trading, said: "The migration to the new, bespoke, infrastructure gives Nomura a material step forward in managing its trading access in an evolving European landscape. Our second generation network will benefit all of our clients through better, faster access to ten co-location venues over Nomura's DMA and algorithmic trading services."
Pavel Teplukhin appointed Chairman of FOREX CLUB's Board of Directors
FOREX CLUB, a leading online broker, has announced that Pavel Teplukhin has been appointed Chairman of its Board of Directors. In this position, Teplukhin will play a key role in overseeing the firm's strategic vision and will leverage his experience in order to strengthen its presence across institutional and retail markets in Russia and CIS and globally.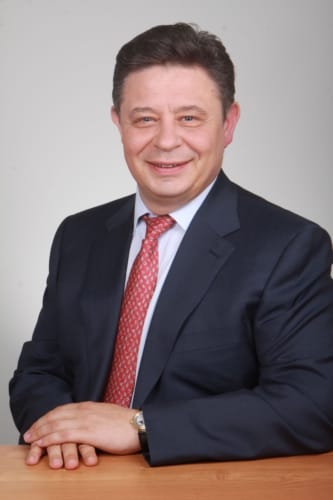 to deliver FOREX CLUB's ambitious plans for global market growth. Such plans include expansion into new markets, evaluation of non-organic growth opportunities (such as via acquisitions and joint ventures), and the ongoing development and extension of the Group of Companies' portfolio of products. FOREX CLUB will continue to invest in its technologies and products in order to ensure its clients across the globe (from 120 countries) receive sophisticated, institutional levels of performance, service and delivery.
As a co-founder of Troika Dialog, the leading Russian investment bank, Teplukhin is regarded as one of the most innovative figures in the region's financial services industry. Under his leadership, Troika Dialog Asset Management grew to become one of the largest players in Russia and CIS, having pioneered the introduction of mutual funds and private banking services. His achievement was recognised in 2005 when he was named the Best Manager by the National Association of Managers, placing first in the rating of Russia's 1,000 most professional of them. In 2007 he was also recognised for his special contribution to the development of Russia's mutual fund market by the National League of Asset Managers.
A member of the Board of Directors of Moscow's World Trade Centre and the Investor Protection Association, Teplukhin is also the Chairman of the Strategy & Investment Policy Committee within the Board of Directors of RUSNANO.
Teplukhin's appointment marks the most significant in appointments made by FOREX CLUB over the past 18 months. Previously FOREX CLUB strengthened its management team in line with its ambitions to become a top five leading global broker and to build on its already successful diversified portfolio of products and services. Other notable appointments include Rafael Carrascosa as the CEO of the FOREX CLUB Group of Companies in January 2011, and Michael Klena as CEO of its US business in March 2012.
Commenting on his appointment, Pavel Teplukhin said: "I am extremely proud to be joining FOREX CLUB at such an exciting moment in the company's history. FOREX CLUB has deservedly built a strong reputation as a leading online retail forex broker that owes its success to its great intellectual talent and the proven technologies and innovation they deliver in the brokerage space. I've no doubt that together we can deliver strong organic business growth, ensure entry into new markets and – importantly – leverage the company's existing investment products and services and take them to the next level of market-leading status. It is great to be joining as Chairman of the Board of a company that I believe is one of the best examples of Russian business: both highly competitive in its home markets as well as delivering great electronic trading services to the international markets."
Hayden Richards is the Associate Publisher, Chief Operations Officer and Co-founder of IntelligentHQ. He specialises in finance, trading, investment, and technology, with expertise in both buy-side, sell-side. Contributing and advising various global corporations, Hayden is a thought leader, researching on global regulatory subjects, digital, social media strategies and new trends for Businesses, Capital Markets and Financial Services.