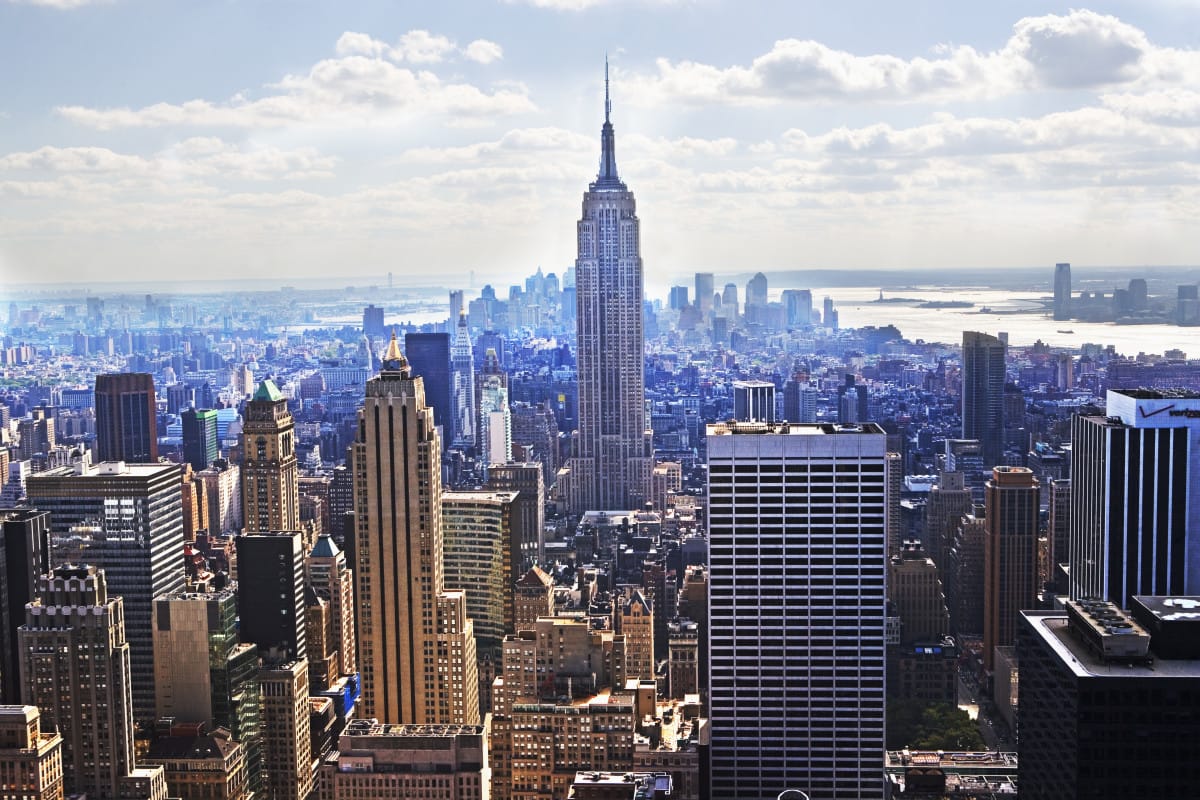 Cryptocurrencies continue to push their way to fully adoption by making small, but important steps towards regulation. The latest news comes from the New York's Financial Service Finances, where Superintendent Maria T. Vullo announced yesterday that the Department of Financial Services (DFS) has authorized New York State-chartered Signature Bank to offer a new digital payment platform named Signet.
As it was mentioned by the New York institution, the Signet platform leverages blockchain technology to allow Signature Bank's commercial clients to transfer "Signets" to make payments with no transaction fees, at any time of the day, year-round.  DFS's approval includes required conditions to ensure that the bank maintains robust policies and procedures to address risks and ensure compliance with New York's strong standards and regulations regarding anti-money laundering, anti-fraud, and consumer protection measures.
"DFS is pleased to strengthen and foster regulated innovation in New York's burgeoning financial technology sector, specifically within our state-chartered banking system," said Department of Financial Services Superintendent Maria T. Vullo. "New York continues to support and help advance innovation through sound state regulation and with products such as Signet, which provide lower-cost ways for businesses to efficiently make payments."
This basically means the ability to transmit funds at all times, seen as an innovation for bank payment systems, allowing clients to make instant payments. The new Signet platform authorized by DFS will allow funds to be transferred in real-time between two commercial clients of Signature Bank, eliminating any dependence on a third party.  Deposits held within the Signet platform are eligible for FDIC insurance up to the legal insurable amounts defined by the FDIC.
"It is gratifying to have the support of Superintendent Vullo and the Department of Financial Services. Through regulated innovation, we were able to turn our vision into a reality. It is clear the Superintendent and Department of Financial Services have thoroughly researched the financial technology arena and understand how it impacts the future of financial services. We look forward to working closely with their team to continue to transform digitally," said Joseph J. DePaolo, president and chief executive officer at Signature Bank.
This announcement comes after other national organisms in Europe made the first step towards blockchain adoption within their operations. In this case, DFS's approval follows a comprehensive and rigorous review of Signature Bank's application and is subject to significant regulatory conditions all of which will be subject to examination and inspection by DFS examiners as well as independent consultants to ensure that important protections for New York markets and consumers are being met.  The approval is based on stringent requirements including to:
Implement, monitor and update effective risk-based controls and appropriate BSA/AML and OFAC controls to prevent money laundering or terrorist financing.
Implement,monitor and update effective risk-based controls to prevent and respond to any potential or actual wrongful use of virtual currency, including but not limited to its use in illegal activity, market manipulation, or other similar misconduct, as required by DFS's February 7, 2018, "Guidance on Prevention of Market Manipulation and Other Wrongful Activity".
Comply with DFS's transaction monitoring and cybersecurity regulations.
Maintain policies and procedures for consumer protection and to promptly address and resolve customer complaints.
Signature Bank, member FDIC, is a New York state chartered full-service commercial bank with 30 private client offices throughout the New York metropolitan area, including in Manhattan, Brooklyn, Westchester, Long Island, Queens, the Bronx, Staten Island and Connecticut. The Bank expanded to the West Coast in 2018. The Bank currently has $45.87 billion in assets.
Hernaldo Turrillo is a writer and author specialised in innovation, AI, DLT, SMEs, trading, investing and new trends in technology and business. He has been working for ztudium group since 2017. He is the editor of openbusinesscouncil.org, tradersdna.com, hedgethink.com, and writes regularly for intelligenthq.com, socialmediacouncil.eu. Hernaldo was born in Spain and finally settled in London, United Kingdom, after a few years of personal growth. Hernaldo finished his Journalism bachelor degree in the University of Seville, Spain, and began working as reporter in the newspaper, Europa Sur, writing about Politics and Society. He also worked as community manager and marketing advisor in Los Barrios, Spain. Innovation, technology, politics and economy are his main interests, with special focus on new trends and ethical projects. He enjoys finding himself getting lost in words, explaining what he understands from the world and helping others. Besides a journalist he is also a thinker and proactive in digital transformation strategies. Knowledge and ideas have no limits.