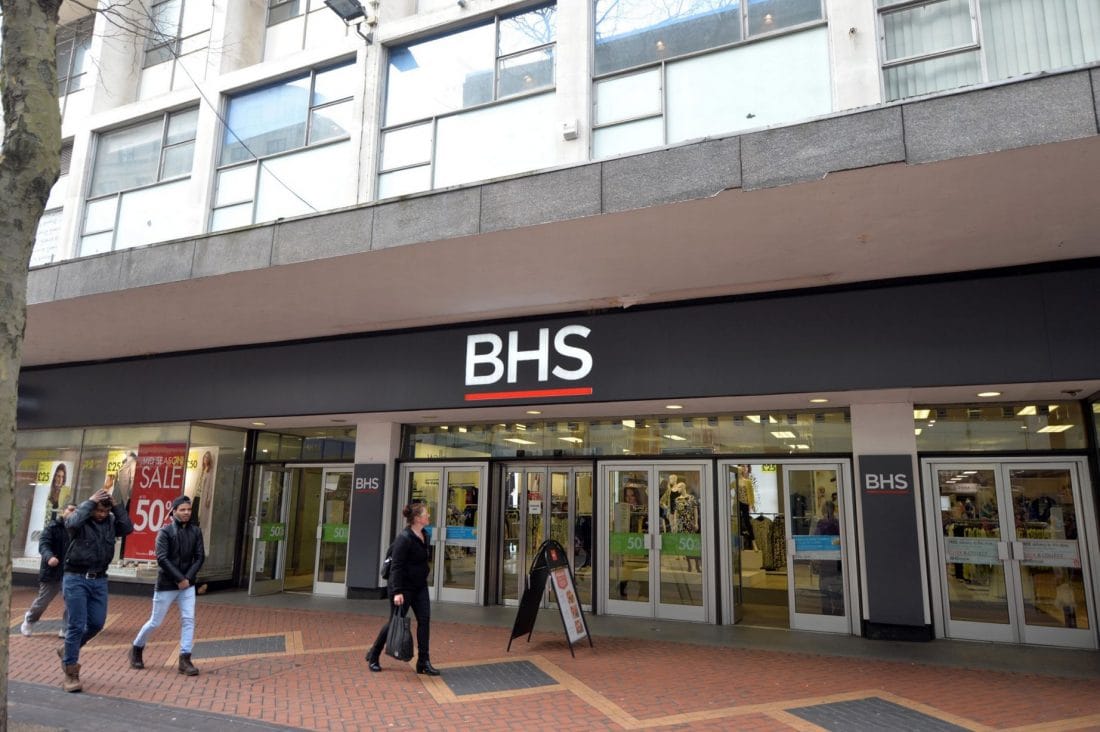 Market Review: How 11,000 jobs are at risk?
"The discipline you learn and character you build from setting and achieving a goal can be more valuable than the achievement of the goal itself." Bo Bennett
Equities
Chinese stocks led most Asian markets lower Monday, due in part to worries about a wave of corporate defaults hitting the country's bond market. High Street retailer BHS is expected to file for administration on Monday, threatening almost 11,000 jobs. Sources close to the owners told the BBC that "things don't look good." A spokesman said a statement was expected "about BHS's future", but he declined to give more details. It was a huge week for earnings in the tech, consumer, and manufacturing industries.
On the tech side, reports out of Netflix, Microsoft, and Google got a positive reception from investors while McDonald's and Under Armour were the big winners on the consumer side as Starbucks' sales lagged expectations. Earnings from Caterpillar and Schlumberger, meanwhile, continued to paint the picture of a global manufacturing climate that stinks.
Companies representing more than a third of the S&P 500's market cap will report earnings in the coming week, with investors expected to focus on results for tech heavyweights Apple Inc. and Facebook Inc., as well as energy giants Exxon Mobil and Chevron. Apple and Facebook earnings will likely fall under closer-than-usual scrutiny given that the tech sector has been getting clobbered this season with disappointing results from Microsoft Corp. and Google parent Alphabet Inc., another revenue decline from IBM Corp., and announced layoffs at Intel Corp.
Currencies
USD/CAD is attempting a consolidation scheme below the 1/2700 handle at the beginning of the week, coming up from lows near 1.2660 during the Asian session. During the Asian session on Monday, the USD/CHF pair has been witnessing some minor profit taking the move from nearly 0.9800 marks touched on Friday and is currently trading at 0.9765, close to its immediate support near 0.9750 round figure.
On Monday, the Japanese currency strengthened against its Australian counterpart with the AUD/JPY giving up some of its rapid appreciation on Friday to trade at 85.75 odd level. After bottoming out near 0.7750 in early trade, the subsequent better tone in the euro has helped EUR/GBP to erode the pullback and recover the 0.7780 area.
Metals – Commodities
Crude oil prices pared gains in early Asia trade Monday as traders took profit after a strong rally last week on signs that the global oil glut might start to ease in the coming months.
Currently, both crude benchmarks are seen extending to the downside, with WTI sliding -1.42% to $ 43.11 while Brent oil drops -1.09% to $ 44.58. Oil prices declined in the Asian trades after having booked three straight weeks of gains, as traders appear to lock-in gains heading into global central banks' action dominated the week. Currently, gold advances 0.30% to 1236, hovering close to fresh session highs printed at 1237.62 last minutes. Having bottomed out at 1230 levels in early trades, the recovery in the bullion gained further traction over the last hour as markets look for safety bets amid falling Asian equities and the retreat in the oil prices.
Report prepared by Michalis Markides, Senior Market Analyst – OX Markets
José Ricaurte Jaén is a professional trader and Guest Editor / community manager for tradersdna and its forum. With a Project Management Certification from FSU – Panama, José develops regularly in-house automated strategies for active traders and "know how" practices to maximize algo-trading opportunities. José's background experience is in trading and investing, international management, marketing / communications, web, publishing and content working in initiatives with financial companies and non-profit organizations.
He has been working as senior Sales Trader of Guardian Trust FX, where he creates and manages multiple trading strategies for private and institutional investors. He worked also with FXStreet, FXDD Malta, ILQ, Saxo Bank, Markets.com and AVA FX as money manager and introducing broker.
Recently José Ricaurte has been creating, and co-managing a new trading academy in #LATAM.
During 2008 and 2012, he managed web / online marketing global plan of action for broker dealers in Panama. He created unique content and trading ideas for regional newspaper like Capital Financiero (Panamá), La República (Costa Rica), Sala de Inversión América (Latinoamérica) and co-developed financial TV segments with Capital TV.
He is a guest lecturer at Universidad Latina and Universidad Interamericana de Panamá an active speaker in conferences and other educational events and workshops in the region. José Ricaurte worked and collaborated with people such as Dustin Pass, Tom Flora, Orion Trust Services (Belize) and Principia Financial Group.